Latest International Air Cargo News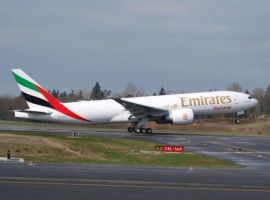 Emirates SkyCargo has operated more than 10,000 cargo flights to destinations across six continents, between April and June 2020,...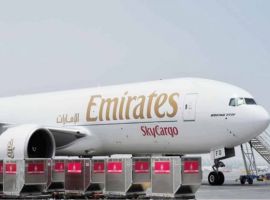 Emirates SkyCargo will be operating scheduled cargo flights to 100 destinations across six continents during the month of July...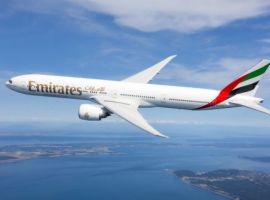 Over the course of three decades, the freight division of Emirates, Emirates SkyCargo, has successfully facilitated trade and supported...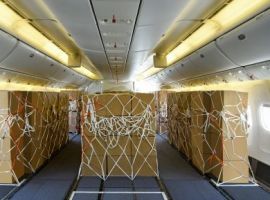 Emirates has introduced additional cargo capacity by using Boeing 777-300ER aircraft with seats removed from the economy class cabin.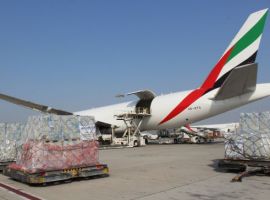 Emirates SkyCargo delivered an urgent consignment of relief materials to Burkina Faso, by working together with International Humanitarian City...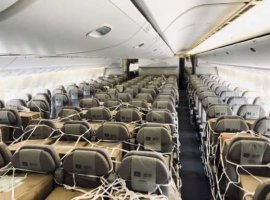 Since mid-April, Emirates SkyCargo has been transporting cargo on the seats and the overhead bins inside the passenger cabin...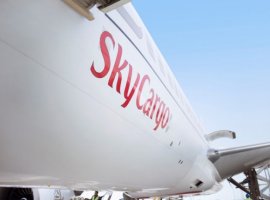 Emirates SkyCargo has completed five years of cargo flights to Rickenbacker International Airport, Columbus, Ohio successfully connecting businesses and...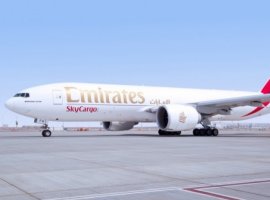 Emirates SkyCargo has expanded its weekly scheduled cargo flight operations to cover 75 destinations across six continents.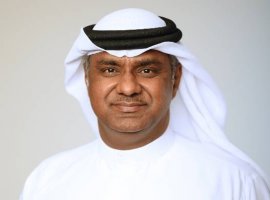 Nabil Sultan, Emirates Divisional Senior Vice President for Cargo, speaks about cargo operations in the Covid-19 pandemic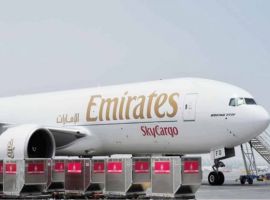 Emirates' cargo division reported a revenue of AED 11.2 billion (US$ 3.1 billion), a decrease of 14 percent over...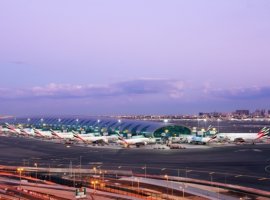 The Emirates Group, in its 2019-20 annual report, posted a profit of AED 1.7 billion (US$ 456 million) for...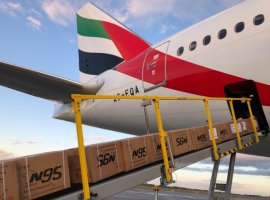 Emirates SkyCargo has announced weekly scheduled cargo flights on its Boeing 777-300ER passenger aircraft to Sao Paulo, with effect...