WFS delivers a fast handling solution for MotoGP teams in Spain
May 03, 2016: Worldwide Flight Services (WFS), world's largest cargo handler helped the nine-times MotoGP world champion, Valentino Rossi, race to victory in the Spanish Grand Prix in Seville.
The ground handler was given the responsibility of handling four Boeing 747-400 freighter charter flights carrying over 330 tonnes of motorbikes and support equipment needed for the Grand Prix in Jerez in Spain's Andalusia region.
The race was the first one in Europe for the 2016 MotoGP championship, following earlier rounds in Qatar, Argentina and the US. The competitors completed 28 laps of the circuit, covering a distance of 119.4 kilometres. Valentino Rossi, who dominated the race, finished ahead of his Yamaha teammate, Spain's Jorge Lorenzo, in front of some 250,000 spectators. The 2016 event now heads to France for the next race on May 8.
Emilio Fernandez, CEO, Europe at WFS, said, "Spain is an extremely important country in our global network and a market where we are experiencing strong growth. Being asked to provide the ground handling for such a high profile event as the MotoGP Grand Prix provides the perfect showcase of our expertise on the ramp and in all of the ground services needed to efficiently manage such time-critical cargoes. We are proud to have supported the event."
Pablo Garcia, WFS' executive vice president Business Development, said, "As the championship involves events all over the world, it is essential that all of the ground and logistics operations perform to the very highest level as there is no time for a delay ahead of the race. The WFS team in Spain did a great job in ensuring every race bike and all of the equipment used by the teams was handled quickly and securely."
You may also like:-
---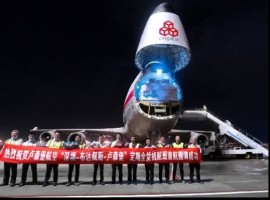 Aviation
The weekly frequency is routed Luxembourg-Bangkok-Shenzhen before returning westbound to Luxembourg via Bangkok with an additional stopover in Budapest.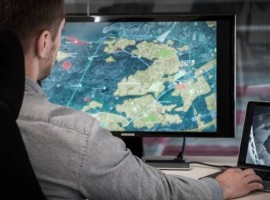 Drones
With a focus on regions with long response times, Everdrone expects to reach more than 100,000 residents in 2021 with the service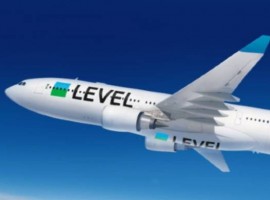 Aviation
Historically, this route has seen transit of mangoes, berries, minerals, leather products, veterinary equipment and footwear, and will offer forwarders additional access to Europe.