UPS and Zipline make drone delivery happen in Rwanda for healthcare supply chain
May 10, 2016: UPS has entered into a partnership with Zipline, a California based robotics company, and Gavi, the Vaccine Alliance, to explore using drones to transform the way life-saving medicines like blood and vaccines are delivered across the world.
The UPS Foundation has awarded an $800,000 grant to support the initial launch of this initiative in Rwanda.
All too often, critical health products spoil or fail to reach the individuals who urgently need them. This public-private partnership combines a century of global logistics expertise, cold chain and healthcare delivery from UPS with Zipline's national drone delivery network and Gavi's experience in developing countries focused on saving lives and protecting health in the most remote places of the world.
"Public-private partnerships are the key to solving many of the world's challenges, with each partner contributing its unique expertise," said Eduardo Martinez, president of The UPS Foundation and chief diversity and inclusion officer at UPS. "UPS is always exploring innovative ways to enhance humanitarian supply chain to help save lives."
Starting later this year, the Rwandan government will begin using Zipline drones, which can make up to 150 deliveries per day of life-saving blood to 21 transfusing facilities located in the western half of the country.
According to the WHO, Africa has the highest rate in the world of maternal death due to postpartum hemorrhaging, which makes access to lifesaving blood transfusions critically important for women across the continent.
"Our partnership with UPS and Zipline is an exciting step into a new territory for the delivery of medical supplies," said Dr. Seth Berkley, CEO of Gavi, the Vaccine Alliance. "It is a totally different way of delivering vaccines to remote communities and we are extremely interested to learn if UAVs can provide a safe, effective way to make vaccines available for some of the hardest-to-reach children."
While Rwanda's national drone network is initially focused on the delivery of blood supplies, the plan is to expand the initiative to include vaccines, treatments for HIV/AIDS, malaria, tuberculosis, and many other essential and lifesaving medicines. Rwanda's drone delivery operation is expected to save thousands of lives over the next three years and could serve as a model for other countries.
"The inability to deliver life-saving medicines to the people who need them the most causes millions of preventable deaths each year. The work of this partnership will help solve that problem once and for all," said Keller Rinaudo, CEO, Zipline. "With the expertise and vision of UPS, Gavi and Zipline, instant drone delivery will allow us to save thousands of lives in a way that was never before possible."
UPS is a global leader in logistics, offering a broad range of solutions including the transportation of packages and freight; the facilitation of international trade, and the deployment of advanced technology to more efficiently manage the world of business.
You may also like:-
---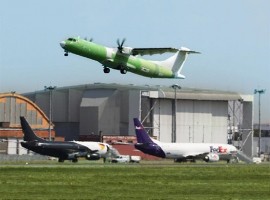 Air Cargo
Logistics
The ATR 72-600F will provide cargo operators with advantages of the latest generation market-leading regional turboprop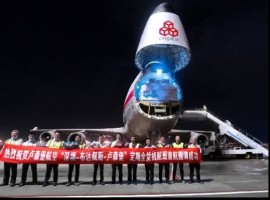 Aviation
The weekly frequency is routed Luxembourg-Bangkok-Shenzhen before returning westbound to Luxembourg via Bangkok with an additional stopover in Budapest.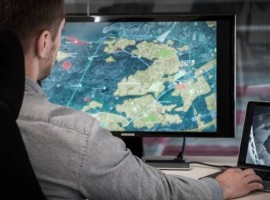 Drones
With a focus on regions with long response times, Everdrone expects to reach more than 100,000 residents in 2021 with the service