The Bloodhound Project forges air cargo collaboration with CargoLogicAir
July 12, 2016: As The Bloodhound Project endeavours to set a new World Land Speed Record in South Africa in 2017, and to break through the 1,000mph barrier in 2018, it has signed a Memorandum of Understanding (MoU) with CargoLogicAir, where the latter becomes its exclusive air cargo partner.
The agreement will see CargoLogicAir fly BLOODHOUND SSC from its UK base to and from South Africa, where its world record attempts will take place on the Hakskeenpan dried lake bed in the Northern Cape. The flights to Upington Airport will also carry support equipment, and the airline will provide a resupply and returns service for the transportation of car parts and equipment.
The BLOODHEAD team, led by Project Director, Richard Noble OBE, and driver, Andy Green OBE, hopes to set a new world land speed record of 800mph next year before returning to South Africa in 2018 to try for the 1,000mph target.
Andy Green holds the current record of 763.035mph, which he set in 1997 in the Black Rock Desert in Nevada, driving the Thrust Supersonic Car. Richard Noble, also Project Director of ThrustSSC, set the world record himself at 633.468mph, which he held from 1983 to 1997. Both men attended the Farnborough International Airshow today to tour CargoLogicAir's new Boeing 747-8 Freighter and provide an update on the progress of the project.
CargoLogicAir's participation in the world land speed record attempt follows that of its partner, Volga-Dnepr Group in 1997. Then, with the weather window for the attempt quickly disappearing and the prospect of it taking several weeks to move ThrustSSC and all of its support equipment to the U.S. by sea and land, Volga-Dnepr stepped in and helped the team transport everything from the UK to the U.S. within 24 hours onboard its Antonov 124-100. This air logistics solution was recognised as a major contributing factor in helping ThrustSSC break through the sound barrier on its way to the record.
Dmitry Grishin, Chief Executive Officer of CargoLogicAir, said: "What better way to alert people to the fact that there is a new British all-cargo airline than to support such an exciting and entrepreneurial project as BLOODHOUND, which already has followers in over 220 countries. What excites us is not only the skills and commitment of the BLOODHOUND team but, more specifically, that the project has such a strong educational ethos that aims to inspire a new generation of young people to start a career in science and engineering."
You may also like:-
---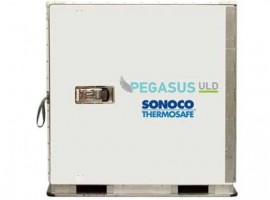 Logistics
FAA approval officially enables reciprocal EASA (European Aviation Safety Agency) approval, which is anticipated in the very near future.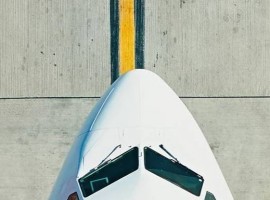 Logistics
The global rollout of CargoWise across a. hartrodt operations in Asia, South and North America, Oceania and Europe, will be a staged process with completion by March 2023.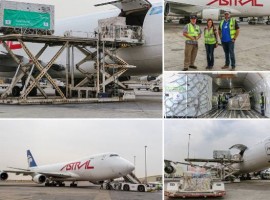 Air Cargo
Logistics
The hospital which included generators, tents, HEPA filters and medical equipment, can facilitate up to 200 people to receive potential lifesaving treatment.