UPS to acquire pharma logistics giant Marken to aid its healthcare logistics solutions
Nov 08, 2016: UPS has entered into a definitive purchase agreement to acquire Marken, a global provider of supply chain solutions to the life sciences industry. The transaction, which provides UPS with growth opportunities across the life sciences customer base, is expected to close by December 31, subject to customary conditions and regulatory approvals. Terms of the acquisition were not disclosed.
Clinical trials require strict regulatory compliance, streamlined logistics services and global reach. Marken operates a global network of clinical supply chain services to meet the increasingly complex demands of its clients. The acquisition of Marken follows multiple UPS acquisitions that have expanded the company's healthcare logistics services portfolio.
"Healthcare logistics is a strategic market for UPS. Our acquisition of Marken strengthens our portfolio and demonstrates our commitment to customers," said Teresa Finley, chief Marketing and Business Services Officer, UPS.
"We plan to offer new solutions to our customers and generate further growth opportunities for UPS."
"UPS's capabilities, particularly in mature markets, will provide many opportunities for us to enhance our service offerings in clinical trials logistics," said Wes Wheeler, Marken's chief executive officer.
With UPS, we will improve our efficiency, while continuing to provide our clients with the high-touch, personalised services that they have come to expect from us."
Wheeler will continue to lead the Marken business, which will operate as a wholly-owned subsidiary of UPS.
Pharmaceutical companies, clinical research organisations and contract manufacturers rely on Marken for collection and transportation of clinical trial material and investigational medicinal products to 49,000 clinical trial sites, as well as the shipment of biological samples from these sites to central laboratories. These shipments are time- and temperature-sensitive, and their rapid, on-spec delivery is a key factor in the treatment of patients and the success of the clinical trial. The company has more than 650 employees with an asset-light operating structure and 44 locations worldwide, including 10 depots that are compliant with Good Manufacturing Practices (GMP). Marken provides high-touch service to pharmaceutical companies, manufacturers and contract research organisations engaged in all phases of the clinical trials process.
"UPS is focused on the logistics complexity of clinical trials, and the acquisition fits well into our long-term growth plans in the biopharma segment," Finley said. "Marken's significant industry expertise and flexible network, combined with UPS's vast integrated global air and ground networks, will provide the life sciences industry with an attractive portfolio of global logistics options."
In July, UPS announced expanded logistics capabilities for clinical trials. The company's network includes temperature-sensitive storage and transportation (from ambient and controlled-room temperature, to frozen and cryogenics), 24-hour monitoring and security.
UPS now has more than 100 healthcare-dedicated facilities with 60 GMP-compliant locations strategically positioned within global markets. Shippers have the ability to customize solutions from the UPS Temperature True, UPS Proactive Response, UPS WorldShip, UPS Quantum View and other portfolios that leverage expertise in packaging, labeling, monitoring and storage capabilities.
JP Morgan served as the financial advisor to UPS. UBS Investment Bank acted as the financial advisor to Marken.
You may also like:-
---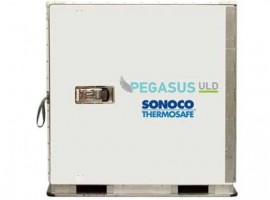 Logistics
FAA approval officially enables reciprocal EASA (European Aviation Safety Agency) approval, which is anticipated in the very near future.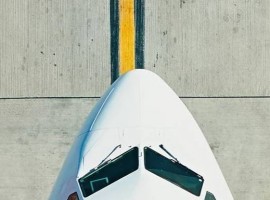 Logistics
The global rollout of CargoWise across a. hartrodt operations in Asia, South and North America, Oceania and Europe, will be a staged process with completion by March 2023.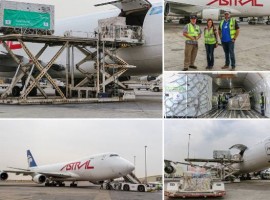 Air Cargo
Logistics
The hospital which included generators, tents, HEPA filters and medical equipment, can facilitate up to 200 people to receive potential lifesaving treatment.