Kuehne + Nagel reports stable results for the first nine months of 2016
Oct 18, 2016: Kuehne + Nagel Group witnessed increase in gross profit by 6.3 percent to CHF 4.900 million while net turnover slightly decreased in the first nine months of 2016.
The operational result (EBITDA) improved by 5.1 percent to CHF 817 million. Earnings for the period increased by 4.1 percent to CHF 533 million compared to the previous year's period.
The global airfreight market remained tense in the third quarter and pressure on margins continued due to shrinking demand and further capacity increases. Against this trend, Kuehne + Nagel grew its tonnage by 3.8 percent and gross profit per 100 kilos by 1.4 percent, mainly due to further scaling its industry-specific solutions. Compared to the first nine months of the previous year, Kuehne + Nagel increased its volume by 2.2 percent.
The seafreight division sees 4.5 percent increase in container volumes in the third quarter 2016. Kuehne + Nagel again outperformed market growth of one to two percent. Beside material volume increases in the transpacific and intra-Asian trade lanes, reefer transports in particular contributed to the favourable development. The low rate levels in most of the trade lanes continued and the impact of the further consolidation of the shipping industry increased pressure on the margins. Compared to the first nine months of the previous year, Kuehne + Nagel expanded its container volume by 5.4 percent.
In the overland business unit, growth momentum in turnover and gross profit from the previous quarters continued. Business developed particularly well in Europe, whilst slowing in the USA due to the development of transport cost.
The successful implementation of new projects continued, leading to an increase of 4.4 percent in gross profit in the third quarter. Compared to the first nine months of the previous year, net turnover rose by 5.2 per cent, outperforming market growth.
Detlef Trefzger, CEO of Kuehne + Nagel International AG, said, "Cautious consumer behaviour in parts of the EU and the USA resulted in lower export volumes in Asia. In addition, the tougher situation in the shipping industry increased pressure on seafreight margins. By maintaining our Group's focus on industry-specific logistics solutions and high-quality services, we succeeded in achieving growth and stable results despite the demanding market environment. We are confident about the business development in the fourth quarter of 2016."
You may also like:-
---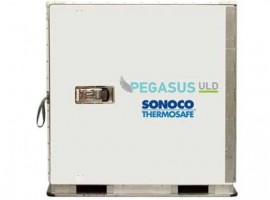 Logistics
FAA approval officially enables reciprocal EASA (European Aviation Safety Agency) approval, which is anticipated in the very near future.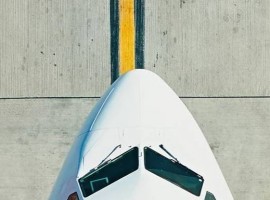 Logistics
The global rollout of CargoWise across a. hartrodt operations in Asia, South and North America, Oceania and Europe, will be a staged process with completion by March 2023.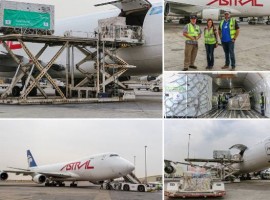 Air Cargo
Logistics
The hospital which included generators, tents, HEPA filters and medical equipment, can facilitate up to 200 people to receive potential lifesaving treatment.