Kenya Flower Council joins Flower Logistics Africa 2016 as official partner
Oct 05, 2016: Flower Logistics Africa (FLA), a new and first of its kind initiative by Logistics Update Africa (LUA), has received the support of Kenya Flower Council (KFC) as the 'Official Partner' for the two-day conference themed: "From farm to vase: Building sustainable cut flower supply chain".
Flower Logistics Africa 2016 (FLA-2016) is scheduled for November 8-9, 2016, at Radisson Blu Hotel, Nairobi, Kenya.
The conference promises to bring key stakeholders of Africa's evolving floral supply chains to one platform, to discuss and learn the best practices in sustainable cut flower supply chain. It is one of the first conferences in Africa that focuses on the evolving floral supply chain with a specific focus on growers and shippers – from blooms to bouquets.
"Through our partnership, we believe that we can identify opportunities to lobby for lower freight costs, availability of cargo space to emerging destinations, as well as amass useful information to support lobby efforts towards affordable freight costs," says Jane Ngige, CEO, KFC about being the official partners for this unique event.
According to KFC, freight cost from Kenya remains one of the highest compared to other horticulture producing/exporting countries in the world. It affects the competitiveness of the Kenyan flowers in terms of cost and hinders direct exports to some destination as well as stifling those willing to venture in new destinations. Further, the high flight costs are one of the main reasons that smallholders cannot sustainably export their products, despite having the capacity to meet product quality and other market requirements.
It is estimated that the floriculture industry in Kenya contributes 1.6 percent to the National Gross Domestic Product (GDP) and employs over 100,000 directly and 500,000 indirectly supporting over 1.5 million livelihoods. The industry is high capital and infrastructure intensive investment and hence dominated by medium and large scale producers and exporters. Small scale flower growers are increasingly producing specialty products which do not require high investment and infrastructure.
"Logistics is a vital part of the value chain; given that flowers are a perishable commodity. This means it is critical that timeliness and availability of freighting space is guaranteed and that the cold chain is maintained. Over 40 percent of the cost of production in Kenya goes to freight," elaborates Ngige.
Flower Logistics Africa will help you connect with the right set of resources to understand and implement solutions that will optimize your cut flower supply chain. The event is specially curated with topics that matter and speakers who influence.
For more details of the conference please visit logupdateafrica.com/fla2016
The Kenya Flower Council (kenyaflowercouncil.org) is a voluntary association of independent growers and exporters of cut-flowers and ornamentals, established in 1996, with the aim of fostering responsible and safe production of cut flowers in Kenya with due consideration of workers welfare and protection of the environment.
You may also like:-
---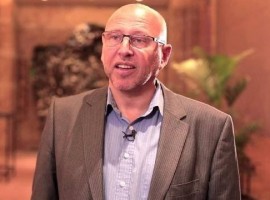 Air Cargo
Glyn Hughes, current global head of cargo at International Air Transport Association (IATA), leaves the airline industry organisation amidst the Covid-19 pandemic.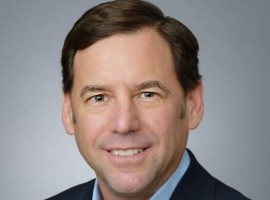 Logistics
Supply Chain
Mike Honious will succeed Randy Tucker, who is retiring as President & CEO of GEODIS in Americas.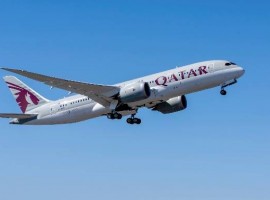 Aviation
By mid-October, Qatar Airways will operate 46 weekly flights to 14 destinations in Africa, including Addis Ababa, Dar es Salaam, Djibouti, Entebbe, Kigali, Kilimanjaro, Lagos, Mogadishu, Nairobi, Seychelles, Tunis, Windhoek and Zanzibar.