Singapore Changi Airport handles 135,900 tonnes of cargo shipments in February
Mar 30, 2016: Singapore Changi Airport cargo shipments were maintained at 135,900 tonnes in February 2016, compared to the same period last year. They achieved a second month of double-digit growth in passenger movements in February, with traffic rising 11.7 percent to 4.60 million. Aircraft movements were 7.7 percent higher with 28,520 landings and takeoffs, while passenger traffic growth for the month was broad-based with traffic to South East Asia, North East Asia, the Middle East and Europe all increasing by at least 10 percent.
Following the addition of more flights to and from Chinese cities for the Lunar New Year holidays, passenger traffic between Singapore and China rose 13 percent in February to more than half a million passengers. China was Changi Airport's second largest source market for the month after Indonesia and ahead of Malaysia, Thailand and Australia.
As at 1 March 2016, more than 100 airlines operate at Changi Airport, connecting Singapore to some 330 cities in about 80 countries and territories worldwide. With more than 6,800 weekly scheduled flights, an aircraft takes off or lands at Changi roughly once every 90 seconds.
On 12 March, Air Mauritius launched 3x weekly non-stop flights between Singapore and Mauritius, establishing Singapore Changi Airport as its Asia hub. This is a strategic project under the Mauritius Prime Minister's Office which aims to position Mauritius-Singapore as an "Air Corridor" between Africa and Asia. Prior to this, the carrier operated a weekly one-stop flight to Singapore.
You may also like:-
---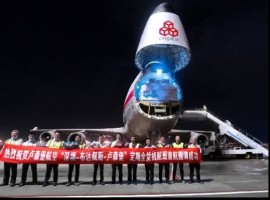 Aviation
The weekly frequency is routed Luxembourg-Bangkok-Shenzhen before returning westbound to Luxembourg via Bangkok with an additional stopover in Budapest.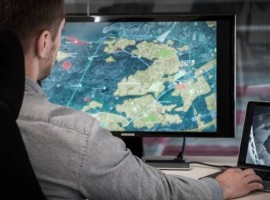 Drones
With a focus on regions with long response times, Everdrone expects to reach more than 100,000 residents in 2021 with the service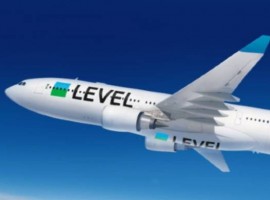 Aviation
Historically, this route has seen transit of mangoes, berries, minerals, leather products, veterinary equipment and footwear, and will offer forwarders additional access to Europe.