Chairman of Hanjin Group injects $36 million to unload cargo
Sept 13, 2016: Ahead of the peak holiday shopping season in the US, the South Korean container carrier Hanjin Shipping is trapped in a $14 billion bankruptcy. The Chairman of Hanjin Group transferred $36 million to Hanjin Shipping today to help unload cargo stranded on the troubled shipper's vessels. Injecting of funds will help the beleaguered company offload cargo stuck aboard many ships and break the impasse.
About 93 ships, including 79 container vessels are stranded at 51 ports in 26 countries. The gridlock at Hanjin has disrupted the global supply chains during peak season. The world's seventh largest container shipper, Hanjin Shipping filed for bankruptcy protection in Seoul on August 31 after losing the support of its banks. A court in Seoul is hearing the case and will weigh options for a reorganisation or liquidation. Hanjin vessels are experiencing access issues to ports globally. Ports and other firms are demanding arrears and prepayments before providing services to Hanjin vessels.
According to the Port Authority of Busan, the beleaguered shipping company is exploring the option of bringing some of the stranded ships in the nearby countries to Busan port. The four ships waiting to dock in US ports are Hanjin Greece, Hanjin Boston, Hanjin Jungil and Hanjin Gdynia. The Hanjin Greece is the first to begin unloading tonnes of imported clothing, electronics, furniture and plastic goods, Port of Long Beach in southern California. Hanjin Montevideo and Hanjin Boston are expected to dock next.
An ongoing downturn due to numerous interrelated factors such as weak global GDP, overcapacity on container vessels, bloated US retail inventories, changing consumer spending patterns, Chinese economic slowdown, and muted demand for container shipping can be attributed to the financial struggles of Hanjin Shipping.
A bankruptcy for Hanjin Shipping would be the largest ever for a container shipper in terms of capacity, according to consultancy Alphaliner, exceeding the 1986 collapse of United States Lines. The Hanjin Shipping accounts for 7 percent of Far East-North America container trade.
You may also like:-
---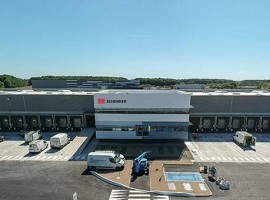 Logistics
In order to reduce its ecological footprint, DB Schenker has equipped the new Orleans building with the latest technologies such as LED lighting, and maintains its premises without chemicals.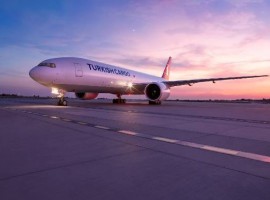 Air Cargo
Turkish Cargo increased its global market share to 5.4 per cent from 3.9 per cent by accomplishing a growth by 67 per cent within the first half of 2020 thanks to its special cargo operations it has been maintaining by building up a global air bridge.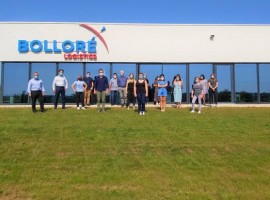 Logistics
It emphasises the company's desire to support its long-standing and more recent customers in the area by delivering local services, supported by its global network.