Qatar Cargo commits to industry standard for transportation of live animals
Mar 28, 2016:Qatar Airways has signed the United for Wildlife Transport Industry declaration at Buckingham Palace in the presence of HRH The Duke of Cambridge and the Lord Hague of Richmond.
Ulrich Ogiermann, chief officer cargo, Qatar Airways, attended the ceremony to sign the declaration, which focuses on the illegal trade in African elephants, rhinos, some big cats, and pangolins that originates from and transits through East Africa.
"We are extremely proud to be part of this initiative that recognises the need to protect endangered species from illegal trade and transportation," said Akbar Al Baker, chief executive, Qatar Airways Group. "It is important that we work together as an industry to prevent violations of the regulations that have been put in place to safeguard these animals and to adopt a zero tolerance policy regarding illegal wildlife trade.
"As one of the world's leading airlines, serving customers across six continents, we acknowledge our responsibility to society, to the community and to the environment; therefore we have a strict policy governing the types of animals and animal products that are banned for carriage on board Qatar Airways."
The United for Wildlife declaration, which is supported by the International Air Transport Association, commits the participating airlines to increase passenger, customer, client, and staff awareness about the nature, scale, and consequences of illegal wildlife trade. It will also develop mechanisms to enable the transport sector to receive and share timely information about the transport of suspected illegal wildlife and their products, including methods of transportation, key routes, ports and other locations.
Qatar Airways was one of a small group of aviation industry leaders invited to attend the signing ceremony in London. As an inaugural signature to the United for Wildlife Transport Industry Declaration, Qatar Airways acknowledges the scale and complexity of the challenge of illegal wildlife transportation and hopes its leadership encourages other airlines to work together to conserve the world's natural heritage for generations to come.
Qatar Airways Cargo, which is the world's third biggest international cargo carrier, also adheres to industry recommendations and best-practice for the transportation of live animals through its state-of-the-art hub in Doha. The innovative airline offers transport and provides dedicated handling facilities for horses, domestic pets, livestock, tropical fish and small mammals.
You may also like:-
---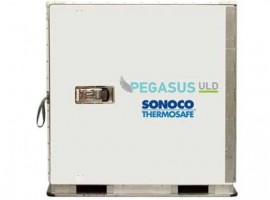 Logistics
FAA approval officially enables reciprocal EASA (European Aviation Safety Agency) approval, which is anticipated in the very near future.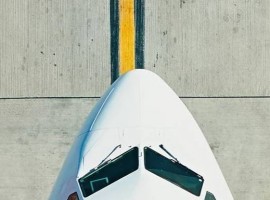 Logistics
The global rollout of CargoWise across a. hartrodt operations in Asia, South and North America, Oceania and Europe, will be a staged process with completion by March 2023.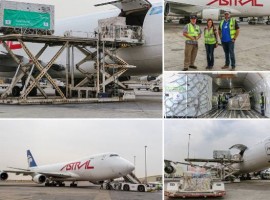 Air Cargo
Logistics
The hospital which included generators, tents, HEPA filters and medical equipment, can facilitate up to 200 people to receive potential lifesaving treatment.