COVER STORY: Pharma logistics – prescription for change
Despite the global pharmaceutical industry being a multi-billion dollar business, the lack of supply chain visibility and standardisation in the air cargo supply chain is hurting its prospects. We explore how new approaches are translating into opportunities for the air cargo supply chain. 
Lionel Alva
Aldous Huxley wasn't far off the mark when he penned 'A Brave New World' and depicted the future as a drug fuelled utopia. For it is the pill that defines the modern age. So much so that the pill has slowly seeped into nearly every aspect of our lives. Changing it. Redefining it.
Such has been the power of the ever ubiquitous pill that it has allowed us to fight death, disease and lead longer fuller lives. It has set into motion a chain reaction where pharmaceutical drugs have become a multi-billion dollar industry; an integral and inseparable aspect of contemporary life. And this has placed a greater emphasis on supply chain efficiency as the pharma industry works towards building innovative products that have a discernible impact on key world markets.
That in recent times, the volume of the global pharmaceutical market has more than doubled in the last ten years. By the end of 2016, the sales volume is forecasted to have risen to nearly 942 billion Euros.
"Astounding developments in the life sciences industry coupled with globalisation means there is an opportunity for better health, pain relief and cure from disease for many millions of people around the world. But getting the medication to patients in the right condition and achieving that goal requires a complex balancing of cost and risk," says Frank Appel, CEO of Deutsche Post DHL Group.
Although most companies are still quite optimistic with regard to the current business climate, there seems to be a rising awareness of the important role logistics might play in current and future challenges such as price pressure.
However, recent industry trends are making drug manufacturers rethink their strategies. One trend is that some popular drugs are coming off patent. Without blockbusters such as Lipitor and Plavix to bolster their bottom lines, manufacturers are trying to make up the difference by cutting costs. One way they do this is through outsourcing logistics operations. Healthcare reform, patent expiries and increased service requirements will require pharmaceutical companies to adapt their business models to accommodate market changes. The coming years, reduced costs, greater agility and improved speed to market – whilst ensuring the often complex regulatory legal framework in countries are being met – will form a challenging operating landscape for companies in the industry.
According to Stavros Evangelakakis, head of global healthcare at Cargolux, the shippers as well as the authorities, have established very stringent rules and have high quality requirements. Our investments needed to support these in terms of processes, standards, automatisation and more. For most operators, handling pharma shipments on the tarmac, i.e. outside of aircraft and warehouses, remains a challenge; however, the supply chain stake holders are actively working on solutions how to solve this.
"Among the many challenges in moving temperature sensitive products by airfreight, the danger of temperature excursions rendering medicines ineffective poses the greatest risk, In addition, the need to secure supply chains from counterfeit products and the limited transparency in monitoring shipments across varying and sometimes extreme difference between climates at origin, transshipment and destination also puts products and patients at risk., highlights Ryan Viegas, vice president – Supply Chain & Procurement, Watson Pharma (Actavis.).
Many drugs, particularly life-saving vaccines, need to be used quickly and transported in a strict temperature-controlled environment. In fact, over $250-billion worth of temperature-sensitive medicine are sold each year.
Research and market analysts forecast the Global Pharmaceutical Logistics market to grow at a CAGR of 9.71 percent over the period 2014-2019. "As is universally recognised, some pharma commodities and related life sciences shipments are temperature critical. If significant excursions occur at any point, the product either becomes damaged and of reduced effectiveness, or even hazardous to the recipient," reasons Mark Whitehead, chief executive of Hactl.
Despite this enormous potential; air cargo has been steadily losing share in pharmaceuticals. Pharma shippers moved to sea freight as they were unhappy with the costs from lost, scrapped and returned products and the lack of compliancy and standardisation across the air cargo supply chain.
Ulrich Ogiermann, chief officer cargo, Qatar Airways, thinks that the biggest challenge for air cargo transportation of pharmaceuticals is temperature control on the ramp. Qatar Airways has overcome this issue with a creative and unique solution using reefer vehicles that transport shipments directly from the aircraft to the terminal, eliminating the risk of temperature exposure.
Making the case for air cargo, Phau Hui Hoon, senior manager, Cargo & Logistics Development Division, Changi Airport Group, says, "Airfreight offers a superior speed of delivery of pharmaceuticals which is critical as supply chains become increasingly complex.
As with all modes of transportation, airfreight also has its set of challenges. For instance, multiple stakeholders are involved in the supply chain, which increases the risks of temperature excursions if the cold chain is not managed well."
Being that pharma shipments are often of a high intrinsic value. Utmost care must be taken while choosing a transport mix and collaborating with partners in a supply chain.
"Maintain the quality all through the chain, not only at departure but throughout the whole distribution including last mile. In order to do so, the information flow, meaning pre-advise to all parties involved is a major factor. In addition, airports where you can reduce the ramp transfer times to a minimum have a big advantage," observes Laurent Jossart, EVP, LuxairCARGO.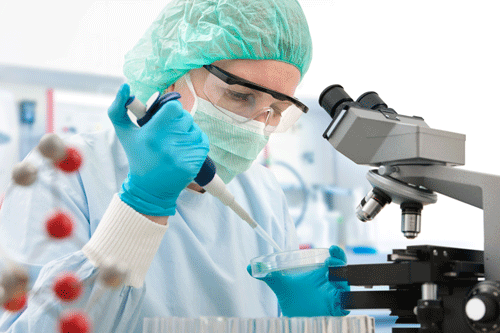 Alan Dorling, IAG Cargo's global head of Pharmaceuticals & Life Sciences, observes, "Maintaining the stability, purity and potency of a temperature-sensitive shipment at all stages during a highly complex supply chain process, which involves multiple partners, is one of the most significant challenges for carriers. This is especially true of biologicals, such as vaccines, insulin and oncology products. We must remember that these drugs are intended for human consumption; ensuring their integrity is, therefore, an absolute priority."
There is also a massive problem with counterfeit drugs circulating in the market. According to a study published in the American Journal of Tropical Medicine and Hygiene. Of 169 countries, 127 reported no counterfeit incidents at all, and many countries were simply ignoring the problem. Without an accurate picture of the security of the medical supply chain, it's difficult for governments to crack down on drug counterfeiting.
Developing nations have historically been prime targets for counterfeits, in part because of a weaker import and regulatory infrastructure, but also due to sheer economics and the inability of large populations to widely access expensive drugs. Based on WHO estimates, approximately 30 percent of the drugs distributed in these geographies are counterfeit.
"One of the biggest innovations to counter this is in the area of product serialisation. As part of the compliance mandate and based on country specific regulations, serialisation helps trace the legacy of the product. Visibility tools such as real time temperature monitoring and RFID makes serialisation more effective across the supply chain," says Turhan Ozen, senior vice president, Global Sector Leader, Healthcare, CEVA Logistics.
In industrialised nations where the pharmaceutical supply chain is better protected by stronger customs, import and regulatory oversight, and where law enforcement is more aggressive ? the occurrence of counterfeiting is statistically reduced to one percent or less.
Dominik Misskampf, manager of the competence team Pharma of the Air Cargo Community Frankfurt, highlights, "Daily operations as well as statistics show that the preservation of the product integrity is the main challenge by transporting pharmaceuticals. Hereby, the adherence of the cool chain is definitely the most important issue. Moreover, the product has to be protected by contamination or other external influences."
However, things are changing and airlines, cargo handlers and freight forwarders are all ploughing investment into specialist pharma products and services to meet shippers' needs, backed by IATA's Centre of Excellence for Independent Validators (CEIV) Pharma certification.
"In respect of the CEIV certification we believe that these standards will become more and more important on a global scale. That means that the transportation and handling of pharmaceutical products in the air cargo industry will be much more standardised in the future, which is an important part towards a minimisation of risks," says Gerton Hulsman, managing director of Düsseldorf Airport Cargo.
IATA CEIV certification helps achieve standardisation in a highly fragmented air cargo industry amidst a regulatory landscape that is becoming increasingly complex when it comes to pharma transportation.
Making the case IATA CEIV, Navot Hirschhorn, Temperature Controlled & Special Products Manager, CAL Cargo, asserts, "It is expensive but for the sake of the entire industry we see it more as an investment, and plan to have a positive ROI on this investment. We believe that in the near future those who invested will be recognized by the industry as preferred service providers."
However, providing a divergent view, Whitehead finds, "The most important thing for the development of reliable pharma supply chains in air cargo is the enforcement of uniform standards, and close attention to temperature maintenance, security and hygiene. All these elements seem to be comprehensively addressed by WHO GDP, and we are not convinced that the additional cost of CEIV is justified at present. Pharma manufacturers appear to be happy with GDP as a standard, as do airlines and major logistics companies."
Since there has been an increasing degree of focus on robust and more customised solutions, there is a need to focus on transparency for successful participation in pharma supply chains. This also calls for greater compliance.
Tom Grubb, manager of cold chain strategy, American Airlines Cargo avers, "Clearly, increasing regulatory requirements and customer expectations make transporting these products pretty challenging in our industry.
Companies such as American who have invested in the resources, training, and infrastructure understand the critical importance of proper transportation of these mediations and treatments. It is up to us to stay informed of any changes and ensure our programmes meet the continuing needs of products."