OSC launches new freight feeder service to drive global trade
April 15, 2016: Oman Shipping Company (OSC) is launching a new freight service linking all Omani ports to the United Arab Emirates by mid-April, 2016, in a bold move to boost trade links.
OSC's new fortnightly Oman Express Service will be the first freight feeder operator to connect all Omani ports. It will be run by OSC subsidiary Oman Container Lines (OCL).
OSC chief executive Tarik Mohamed Al Junaidi said the new service will be cheaper and faster than the road transport which currently handles all freight to the interiors.
The main objective of OSC, one of the Gulf's biggest ship operators, is to connect Oman with the rest of the world with a regular service linking the Omani ports of Salalah, Duqm and Sohar, with the UAE.
The state-owned company will be the focal point for all customers and the Oman Express Service will use its own multi-purpose vessel to carry containers, break bulk and project cargo, which has a capacity of 350 TEUs (Twenty Feet Equivalent Unit containers) or 8,000 tonnes of general cargo.
Al Junaidi said the ambitious move will drive the development of freight-handling facilities in both Duqm and Salalah ports.
"The Oman Express Service will revolutionise the trade movement in Oman by linking our main ports with one fast and efficient freight feeder operation," said Junaidi. "We are looking to harness the power of our coastline and maximise Oman's strategic location, to boost both trade within the Gulf and worldwide. Duqm is set to become Oman's gateway for heavy cargo and the Sultanate's next industrial hub once it is fully operational, with major construction work in hand to handle greatly increased container, project and general cargo.
Improved road links will enable faster and easier movement of cargo via Duqm port to central Oman's oilfields. The Oman Express Service will also increase the amount of cargo being handled at Salalah and Sohar ports.
Al Junaidi said that OSC already operates a weekly feeder service connecting Sohar with Jebel Ali port. He said within a few months of starting the new service, OSC will be able to evaluate the actual requirement and, if necessary, exchange the vessel to meet whatever needs would have arisen.
OSC's modern fleet is expected to rise to more than 50 vessels this year. It spans from very large crude carriers (VLCCs), liquefied natural gas (LNG) carriers, product tankers, multi-purpose vessels, bulk carriers and container ships, to serve Oman's oil and gas, petrochemical and other industries.
"This recent investment will strengthen and consolidate our position in the hydrocarbon shipping sector. It also demonstrates how we can offer the very best, and very latest, shipping solutions to major operators like Shell. Entering into new joint venture agreements to expand our fleet is the key to OSC's ongoing business development," Al Junaidi added.
The continued growth and success of OSC will play a key role in the government's wider plan to diversify the Omani economy. Under the government's wise vision, maritime, ports and shipping are fundamental to the future prosperity of Oman driving jobs and wealth creation.
You may also like:-
---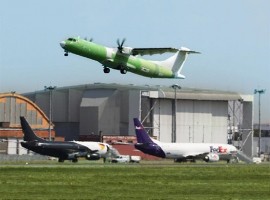 Air Cargo
Logistics
The ATR 72-600F will provide cargo operators with advantages of the latest generation market-leading regional turboprop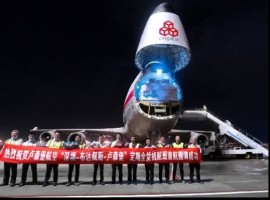 Aviation
The weekly frequency is routed Luxembourg-Bangkok-Shenzhen before returning westbound to Luxembourg via Bangkok with an additional stopover in Budapest.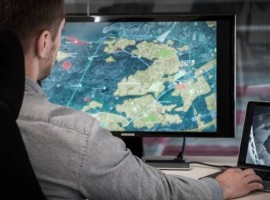 Drones
With a focus on regions with long response times, Everdrone expects to reach more than 100,000 residents in 2021 with the service