Metropolitan Washington Airports Authority names two vice presidents
April 21, 2016: The board of directors of the Metropolitan Washington Airports Authority confirmed Julia Hodge as the vice president for supply chain management and Roger Natsuhara as the vice president for engineering on April 20.
"We are pleased to promote Julia and Roger to their new roles at the Airports Authority," said Shaw McDermott, chairman. "Their proven track record within the organisation, and their backgrounds and leadership in their respective fields, make them well qualified to assume those responsibilities. They share high standards that enhance the Airports Authority's commitment to service of the traveling public."
Prior to joining MWAA, she spent 10 years at PricewaterhouseCoopers, where she worked as a financial statement auditor and management consultant.
Hodge will assume her new role on May 2. In her new role, Hodge will oversee procurement and contracting, property management, and supplier diversity department activities, including processes and procedures for purchasing goods and services, managing physical assets, and improving these core functions at Ronald Reagan Washington National and Washington Dulles International airports, the Dulles Toll Road and the Dulles Corridor Metrorail Project.
Hodge earned a bachelor's degree in accounting from Boston College, an executive master's degree in leadership from Georgetown University, and is a certified public accountant. Natsuhara has more than 25 years of experience in engineering, construction and acquisition management. He was the acting vice president for engineering and was deputy vice president for engineering prior to that. Natsuhara will oversee the $1 billion Reagan National Airport improvement program, which includes the construction of a new concourse to replace 14 outdoor regional aircraft boarding areas and the relocation of security checkpoints in the B/C Terminal to allow passengers post-security connectivity between the terminal gates. Prior to joining the Airports Authority, Natsuhara served as principal advisor to the Secretary of the Navy for installations, energy projects, environmental and safety concerns. He also held a senior leadership position for the National Oceanic and Atmospheric Administration, where he managed property and facilities.
Natsuhara earned a bachelor's degree in civil engineering from the University of California - Berkeley, and a master's degree in financial management from the Naval Postgraduate School.
You may also like:-
---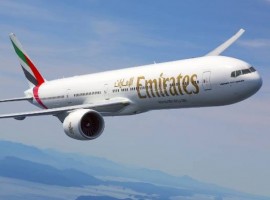 Aviation
The airline continues to gradually and safely restore its network, delivering on its health and safety promise as it responds to growth in passenger demand across the globe.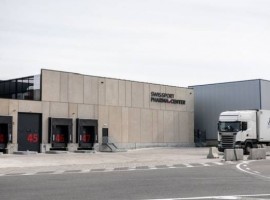 Logistics
All of them are certified by the IATA CEIV Pharma or by the British MHRA, making them benchmark operations in the Swissport network.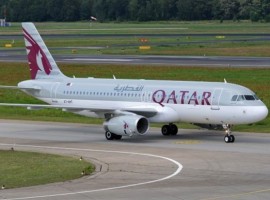 Aviation
The airline's variety of fuel-efficient efficient aircraft and strategic network management has enabled it to quickly resume flights and expand services in line with passenger demand.