Lufthansa Cargo carries over 1,500 tonnes of roses for Valentine's Day
Feb 11, 2016: Lufthansa Cargo airline will be transporting over 1,500 tonnes of roses this year. That is equivalent to about 40 million roses or the capacity of 16 flights with the MD-11 freighter.
The airline is currently flying entire freighters filled with beautiful roses to ensure that the millions of declarations of love will not have to go without the scent of fresh roses. Lufthansa Cargo always adds special charter flights to its regular flight schedule in February this year with flights from Quito and Nairobi to Frankfurt to meet the high demand on Valentine's Day.
The roses' journey usually starts in Kenya and South America. These countries offer the best conditions for growing roses, with an ideal climate all year around. Sophisticated logistics ensures that the roses are quickly and carefully transported from the countries where they are cultivated to their final destinations. The roses are harvested at the flower farms several times a day and then immediately placed in water and cooled. After being sorted and packaged, the flowers are sent straight to the airport and the perfectly cooled cargo holds of the freighters. The roses' stay at Frankfurt Airport is a short one and they usually find themselves in the hands of romantics all over Europe within a few hours of landing at the city on the Main.
You may also like:-
---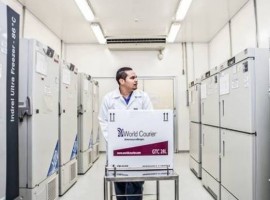 Logistics
Supply Chain
Vaccine development and manufacture and ensuring it reaches the people who need it are the two major challenges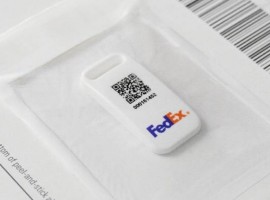 Logistics
The enhanced location visibility provided by this technology will create opportunities for FedEx customers to reimagine their supply chain through real-time updates on a package's location within the FedEx Express network.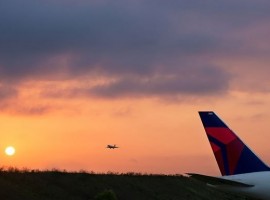 Aviation
The decrease is said to be because of the international capacity reduction, which is said to be at 80 per cent and 50 per cent for domestic.