Indian air cargo on the right track for a big leap
Feb 23, 2016: Air Cargo India 2016 event took off with Dr Renu Singh Parmar, IES Senior Adviser, Ministry of Civil Aviation, Government of India, inaugurating and delivering a keynote address at the sixth edition of Air Cargo India. Her inspirational words spoke of nothing but the strategies on what air cargo can do to contribute to make the 'Make in India' campaign happen initiated by Prime Minister Narendra Modi.
Talking of the huge potential of the Indian air cargo industry, she explained that India is the second fastest growing air cargo market in the world and the growth rate is being driven by the developing population and consumer demand. India's growth rate is 7.5 percent that exceeds China's growth rate which is 6.5 percent.
Describing India as a land of opportunity, she assures, "In the years to come, India will be the third largest economy in the world. Domestic air cargo growth in 2014-15 was 2.5 million tonnes which will grow to 4.2 million tonnes in next five years."
In 2015-16, growth is forecasted in the Indian air cargo market to be around 6.7 percent, the domestic market by 6.3 percent and the international sector by 6.9 percent. According to Parmar, this growth comes despite exports declining but expansion is being fuelled by imports as the Indian middle-class consumer demand increases.
Parmar, says, "The government's policy to expand the air cargo industry includes developing cargo hubs, encouraging cargo villages, reducing dwell time, shift to paperless cargo processes, have 24/7 processing and handling of cargo, develop free trade zones and provide space on long-term leases to express cargo freighters."
Analysing the current scenario of the growing e-commerce sector contributing in a bigger way to the growth of the domestic air freight market, she stated that, "Much of the market expansion will come through e-commerce, which will reach $36 billion in India in 2016, up from $16 billion in 2014 and hit $100 billion by 2020," according to report by Goldman Sachs.
In the wake of the biennial Air Cargo India 2016 event that aims to foster the role of air cargo in the world economy, Indian air cargo industry  to soon cope with the shortcomings like lack of best of the airport infrastructure facilities in order to stand out in competition against the global market.
You may also like:-
---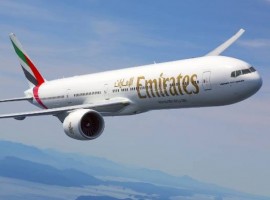 Aviation
The airline continues to gradually and safely restore its network, delivering on its health and safety promise as it responds to growth in passenger demand across the globe.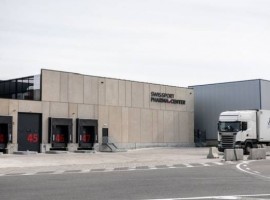 Logistics
All of them are certified by the IATA CEIV Pharma or by the British MHRA, making them benchmark operations in the Swissport network.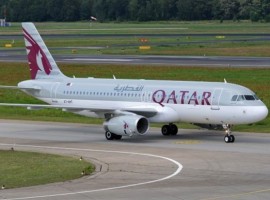 Aviation
The airline's variety of fuel-efficient efficient aircraft and strategic network management has enabled it to quickly resume flights and expand services in line with passenger demand.