West Coast ports wait for robust season
Ports on the US West Coast wait for a fairly robust peak season this year and expects to handle rising import cargo from Asia, despite the opening of an expanded Panama Canal.
Reji John
With a fairly robust peak season the US West Coast ports expect to handle rising import cargo from Asia. Sea freight shipping analysts are strongly predicting such a trend. According to Profreight, an import/export services provider, ports on the US West Coast have returned this year to annual cargo traffic growth of 5 percent after a slowdown in 2014-15 as a result of labor problems. "Imports drive container shipments in the US and in recent years, West Coast ports have handled 50 percent of the nation's containerised imports," Profreight said in its analysis.
West Coast Ports stakeholders are not unduly concerned about the port congestion and labour unrest normally associated with the peak season.
In a recent letter to the US Department of Commerce, National Customs Brokers and Forwarders Association of America transportation committee NVOCC sub-committee chairman Richard Roche responded to the Department's request for public comment on US seaport efficiency and competitiveness issues for its "21st Century US Port Competitiveness Initiative."
"Having attended numerous meetings and forums on the challenge of port congestion, you may not be surprised to hear that many of the themes are common from one meeting to the next," wrote Roche, adding that congestion is still periodically wreaking havoc with fragile supply chains and needs to be fixed once and for all.
"Time has proven that we are constantly in a delicate balance of all the factors necessary to keep ports running smoothly until such time as some outward force throws everything off, whereupon we quickly spiral downward," he added.
Dealing with port congestion and supply chain inefficiencies have been priorities of the Commission for the past several years. Earlier this year, the FMC launched the "Supply Chain Innovation Initiative" which is working to develop process innovations that will improve the reliability, resilience and competitiveness of the nation's global supply chain.
Fortunately, California's three ports are doing their part to expedite throughput and keep ocean cargo supply chains fluid. In the second quarter of 2016, trucks were able to move boxes at the ports of Los Angeles and Long Beach more quickly than in any other quarter over the last two years, according to monthly data reported by marine terminals and compiled by PierPass Inc.
At the same time, the Port of Oakland has introduced Monday-through-Thursday night gates for harbor truckers at OICT, Oakland's largest marine terminal. The second shift is giving drivers more opportunity to move containerized cargo outside the hectic hours during the day. It's also easing daytime crowding at terminal gates.
There is also some element of concern on the expected flow of traffic shift favouring East Coast ports with the opening of the Expanded Panama Canal. Maritime industry analysts said West Coast ports will probably lose a little of their market share to East Coast competitors with the opening of the larger canal, but they predicted overall growth in shipping will more than offset that shift.
According to a report by the Boston Consulting Group as much as 10 percent of container traffic between East Asia and the US could shift from West Coast ports to East Coast ports by the year 2020.
"We are expecting that the opening of the expanded Panama Canal will result in the diversion by 2020 of no more than 5 percent of the containerized imports currently routed through US West Coast ports," Jock O'Connell, international trade adviser for the consulting firm Beacon Economics.
The deeper and wider canal and the port changes will allow bigger ships primarily from Asia to service the densely populated Atlantic seaboard, rather than loading and unloading at West Coast ports such as Los Angeles and Long Beach, Calif., and then shipping cross-country by rail. And bigger vessels are more cost-effective for shippers than sending the same volume of cargo on multiple smaller vessels.
The intermodal network accommodating the trucks and rail cars that carry goods to and from ports will play a vital role in determining how reliable shippers view sending to the East Coast to be for reaching more inland regions of the country, analyst O'Connell said.
Even with a larger Panama Canal and all the improvements, O'Connell said the deepwater West Coast ports will continue to enjoy advantages in trade with Asia.
"The reality is that if you put your box on in Shanghai, it's going to arrive at L.A.-Long Beach in two weeks," O'Connell said. On the other hand, shipping to the East Coast involves more guesswork and is always longer, he said, even if it is cheaper than it used to be. "There's always congestion along the canal and it's going to take three weeks," he added.
You may also like:-
---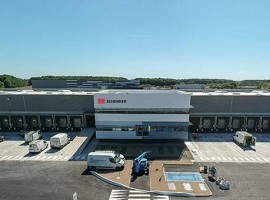 Logistics
In order to reduce its ecological footprint, DB Schenker has equipped the new Orleans building with the latest technologies such as LED lighting, and maintains its premises without chemicals.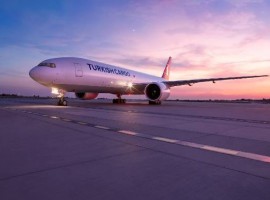 Air Cargo
Turkish Cargo increased its global market share to 5.4 per cent from 3.9 per cent by accomplishing a growth by 67 per cent within the first half of 2020 thanks to its special cargo operations it has been maintaining by building up a global air bridge.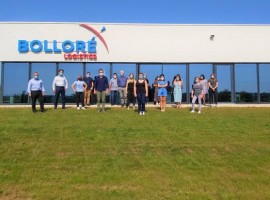 Logistics
It emphasises the company's desire to support its long-standing and more recent customers in the area by delivering local services, supported by its global network.