Qatar Cargo reveals ambitious plans at Air Cargo China
At number three on IATA's international FTK ranking, Qatar Airways Cargo demonstrates an impressive track record of 'delivering to the world'. The Doha-based international cargo carrier has big ambitions to move up the ranking and be a global leader in air cargo, across markets.
Reji John
The world's third largest international cargo carrier plans to become a major player in three new markets: the transpacific, Australia and South America in the next nine months. This major enhancement of Qatar Airways' network will be made possible by the growth of its fleet, which now has 19 freighters consist of nine Boeing 777F, eight Airbus 3330F and two Boeing 747F aircraft.
The new strategy and the ambitious plan were revealed at Air Cargo China 2016 in Shanghai last month, where Qatar Airways Cargo featured an impressive newly designed booth.
[caption id="attachment_16669" align="alignleft" width="283"]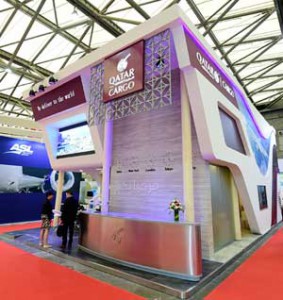 Qatar Airways Cargo's newly designed stand at Air Cargo China (ACC) 2016 held in Shanghai last month[/caption]
 "In 2017, we will target areas such as transpacific, Australia and South  America. Do not be surprised if you see us becoming a strong player in all  these markets in the next nine months. Our expansion into these markets  has been made possible thanks to our continuing fleet growth. We will  receive three new aircraft by March 2017 and by the launch of our new  European hub in Luxembourg," said Ulrich Ogiermann, chief officer cargo  for Qatar Airways, while giving details of the ambitious plan. According to  him, though Qatar Airways Cargo has become the world's third largest  cargo  carrier, "there are still areas we have not yet targeted to their full  potential".
The Doha-based cargo carrier projects that its pure cargo fleet will grow to  22 aircraft by 2017. From July 1 of this year, Qatar Airways Cargo will  double its flights into and out of Luxembourg providing better  connectivity for its customers. Ogiermann also announced that Qatar  Airways Cargo will add Halifax, Canada, and New York JFK to its freighter network in July 2016.
Qatar Airways Cargo serves 52 exclusive freighter destinations worldwide via its Doha hub. Together with Qatar Airways' passenger fleet it delivers freight to over 150 key destinations on more than 180 aircraft. In 2015 eight new belly hold destinations and four new freighter destinations were launched. The Cargo Revenue Operations Accounting Management Information System (CROAMIS) offers the carrier a robust information technology infrastructure.
 In fact these are in line with the larger vision of the group envisioned by  Qatar Airways group chief executive Akbar Al Baker during a cargo press  meet at Hamad International Airport in Doha in October last year. "Our  cargo capability is a major component in driving our group success and  growth, and it will remain a focus of our expansion in the coming years,"  Al Baker had told then. Its ambition is to gain 25-30 percent of its  revenues from cargo, a feat which would be unique among passenger  carriers. "Being in the top three international cargo carriers in the world  reflects the hard work and commitment of the Qatar Airways Cargo team  over the past five years," Al Baker added.
Qatar Airways had also revealed plans for a huge new cargo facility at  Hamad International Airport. The new cargo terminal, which is scheduled to open in 2018, combined with the current facility, will allow Qatar Airways Cargo to handle 4.4mn tonnes of cargo a year, an increase from today's 1.4mn tonne capacity.
At Air Cargo China in Shanghai, Ogiermann also officially launched QR Live, a new addition to the cargo carrier's portfolio of air freight solutions.
"The new solution QR Live provides stress-free and comfortable transportation of horses, pets, exotic animals, and livestock from origin to the final destination," Ogiermann explained. "In cases where transit in Doha is required, our state-of-the-art cargo terminal at Hamad International Airport has a fully-equipped live animal facility and a team of experienced ground and animal handling staff to provide round-the-clock care for live animals. We ensure the animals receive special care and treatment all the way, on the ground as well as in the air."
The 45,000 square foot air-conditioned live animal facility at Qatar Airways Cargo's hub in Doha is designed with special features including: large holding areas for horses, eight stalls for horses, a 24/7 dedicated expert animal health care service, a 3,200-square foot paddock, rubber pavers for soft walk area, hydraulic loading and unloading docks, and hydraulic workstations.
Qatar Airways transported 3,500 horses last year and the airline expects this number to double in 2016. According to Ogiermann some charter flights carried racehorses worth $5m-$10m. "We see further growth potential because equestrian events are increasing and the quality requirements for transportation are increasing too," he added.The cargo carrier already has a dedicated equine product, offering professional care, red-carpet treatment, and world-class service for the transportation of thoroughbreds.
Photo: Ulrich Ogiermann (right) and Peter Penseel, Senior Vice President of Sales and network planning, hosted a press conference at ACC
You may also like:-
---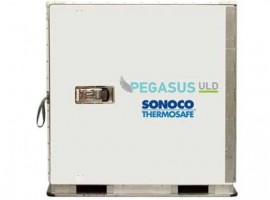 Logistics
FAA approval officially enables reciprocal EASA (European Aviation Safety Agency) approval, which is anticipated in the very near future.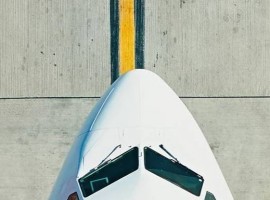 Logistics
The global rollout of CargoWise across a. hartrodt operations in Asia, South and North America, Oceania and Europe, will be a staged process with completion by March 2023.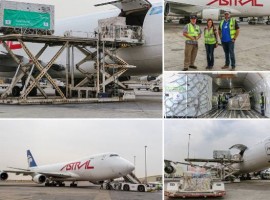 Air Cargo
Logistics
The hospital which included generators, tents, HEPA filters and medical equipment, can facilitate up to 200 people to receive potential lifesaving treatment.