Passenger traffic up but cargo down for PANYNJ
While passenger traffic grew significantly, cargo volume continues to fall for PANYNJ-administered airports. The outlook for cargo remains pessimistic as demand for air cargo continues to be weak not just for the region but for the whole of the US.
Reji John
The Port Authority of New York and New Jersey (PANYNJ) administered airports grew at a 6.3 percent rate over the first six months of 2016 with a record setting 62.4 million passengers.
The airports demonstrated robust growth in both the domestic and international sectors, with domestic passenger traffic growing 6.7 percent and international travelers increasing by 5.5 percent versus the same six-month period in 2015.
The record numbers, which support greater economic activity and job creation throughout the region, are attributed to lower ticket prices — nearly 6 percent below the same period last year as a result of more competition among international carriers as well as lower jet fuel costs and increased airline seat capacity.
John F Kennedy International (JFK), Newark Liberty International (EWR) and LaGuardia Airport (LGA), each set individual passenger records in the first half of 2016.
"The sustained growth of our airports highlights their role as vital and vibrant business and tourism gateways for tens of millions of travelers each year," said Thomas L Bosco, aviation director for PANYNJ. "This record-setting performance supports all the reasons why our agency remains committed to modernising our airports in order to best serve our customers and accommodate future growth."
However, on the cargo traffic side, the numbers continue to fall following the trend that began during the second half of 2015, during which the region's cargo activity fell by a monthly average of 0.3 percent, the region's cargo tonnage fell 1.7 percent during the first six months of 2016. The June 2016 data ended five consecutive monthly declines of freight activity in our region. However, the trend indicates that PANYNJ is unlikely to meet its year-end prediction of modest 0.14 percent growth.
Although domestic cargo — representing 36 percent of the total cargo — grew 6.4 percent for the first half of the year, international cargo, with a 64 percent share, fell 5.6 percent. Going by airports, YTD June freight fell 5.5 percent at JFK, grew 5.3 percent at EWR, declined 0.7 percent at LGA, and expanded by 19.3 percent at Stewart International Airport (SWF).
Based on the strong passenger performance achieved during the first half of 2016 as well as the positive developments expected for the second half PANYNJ estimates that 2016 will be another record-breaking year and year-end growth will be slightly higher than its predicted 4 percent.
In contrast, the cargo outlook remains pessimistic as demand for air cargo has weakened across the US. Given this unfavorable scenario for air cargo, PANYNJ is anticipating a year-end decline in cargo, instead of the initial modest 0.14 percent growth forecast.
The PANYNJ airports have been the focus of a multi-billion-dollar capital investment and redevelopment programme that includes $2.3 billion for Newark Airport's Terminal A. Additionally, the new LaGuardia Airport Redevelopment Programme includes an innovative public-private partnership with LaGuardia Gateway Partners for a total fixed cost of $4.015 billion for a new Terminal B. Recently, Delta Air Lines, Inc. partnered with the PANYNJ for a $4billion project to replace Terminals C and D at LaGuardia Airport, marking the second phase of the airport's redevelopment and modernisation programme.
You may also like:-
---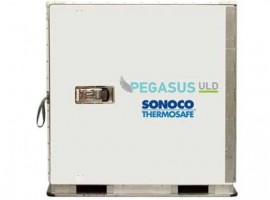 Logistics
FAA approval officially enables reciprocal EASA (European Aviation Safety Agency) approval, which is anticipated in the very near future.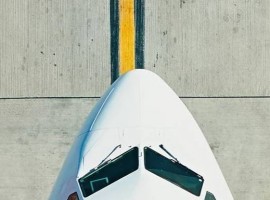 Logistics
The global rollout of CargoWise across a. hartrodt operations in Asia, South and North America, Oceania and Europe, will be a staged process with completion by March 2023.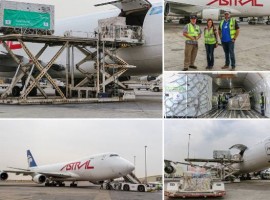 Air Cargo
Logistics
The hospital which included generators, tents, HEPA filters and medical equipment, can facilitate up to 200 people to receive potential lifesaving treatment.