Interview with Nabil Sultan, Emirates Divisional Senior Vice President for Cargo
The story and success of Emirates Airline is so intertwined with the incredible development and the envious growth of Dubai as a cosmopolitan city that keeps setting new global benchmarks in urban development and living. The airline has achieved phenomenal growth in the three decades that it has been in operation. Emirates maintained its rapid growth momentum despite geopolitical unrest in the region, volatile global economies and in a prolonged low oil price scenario.
From what started off as a two wet-leased aircraft from Pakistan International Airlines in 1985 and flying to Karachi, New Delhi and Bombay, it's been a phenomenal journey for Emirates in the last 31 years. The growth has been extraordinary even for the cargo operations of the airline.
"From the moment that Emirates first took to the air, we saw the tremendous opportunities presented by transport and distribution as a whole. We determined from the start that cargo would be an integral part of our overall operation and grow hand-in-hand with our passenger airline business," writes Sheikh Ahmed bin Saeed Al Maktoum, Chairman and Chief Executive of Emirates Airline and Group.
Emirates SkyCargo's route network connect cargo customers to over 150 cities in 82 countries on six continents and operate in many of the world's fastest developing markets, including 27 gateways in Africa, 18 in South Asia, 16 in the Middle East, 24 in the Far East, 7 in Australasia, 41 in Europe and 20 in North and South America. The cargo hold capacity comprises Emirates' fleet of over 245 aircraft, including 15 freighters – 13 Boeing 777-Fs and two B747-400ERFs.
In the 2015-16 financial year, Emirates SkyCargo recorded a 6 percent increase in airfreight and uplifted 2.5 million tonnes of cargo. It contributed 14 percent to the airline's total transport revenue in the same year, Emirates SkyCargo continues to play an integral role in the company's expanding operations.
In an exclusive interview to The STAT Trade Times, Nabil Sultan, Emirates Divisional Senior Vice President for Cargo, speaks to Reji John about creating value for its customers, innovating to offer the best solutions and investing in world class air cargo facilities.
What is your assessment of the current concern of over capacity and what do you think will be the impact of supply-demand equation on profitability of air cargo industry? Going through the economical cycles, you will always have the good times and the bad times. The question is what you do during the bad times when the demand slows down. You have excess capacity. And then what do you do during good times when the demand is strong and you readily have that capacity available. You are then able to leverage that. That is why we are focusing on products and ensuring that our investments are there. We actually are able to provide solutions to different verticals. We are closer to the customers and understand their requirement and be able to align some of our products to their requirements. These are things that help you in the downturn of the economy. We have seen a decline in China and in different parts of the world.
Despite the decline in overall volume, on Emirates, we have actually seen an increase in tonnage. Year on year we have grown almost by 6 percent which is incredible during these difficult times. It clearly shows the fact that if we are able to work with the customers and understand their needs and be able to address their issues with right solutions you still be able to sustain the business even during difficult times. I think that is what we have done to weather this difficult condition and be able to overcome the challenge. No doubt, yield has been impacted simply because there is excess capacity. But I honestly believe that customers want the security and safety of their cargo. They want on time delivery and that is why they are choosing the mode of air freight transportation. More important is the transparency of the whole supply chain journey that we are able to offer to our customers that has a value and the customer seems to understand it and they are willing to pay for it.
There is a consistent decline in the air cargo growth numbers despite low oil price. Middle Eastern carriers continue to perform better than others. What according to you is aiding such performance numbers? I hope we continue to perform well. This isn't just about the carrier. Dubai is a dynamic city. Take the example of the pharma facility we have just launched. Dubai is already positioned as a major healthcare centre in the region. Major pharmaceutical manufacturers are basing themselves in Dubai. Because they see Dubai as an ideal distribution centre for them to be here and make use of the vast Emirates network – 150 destinations, multiple frequencies to lot of cities, substantial capacity that gets offered with 777. With all of these known facts it is quite common for any business to take advantage of this huge massive network where you have access to every single market in the world with the shortest elapsed time. Pharma companies based in Dubai obviously require the infrastructure, and one of the key integral parts of that infrastructure is the capability of transportation and if you are able to provide that, it is a no brainer. It just makes perfect sense. A part of our success is because of the initiatives taken by the government itself on different industry verticals. That really helps us.
Emirates SkyCargo contributed 14 percent to the airline's total transport revenue in 2015-16. With substantial investment in creating and enhancing facilities and products, what's the target you have set for SkyCargo in terms of volume and revenue growth? Of course we have a target, we have clearly defined objectives and strategies, part of which is ensuring that our products are strong enough. We make sure our positioning is always strong in every single market we operate. That to me is an ongoing day to day activity. So far, looking at the global decline in tonnage versus our growth it clearly demonstrates that we are able to still project our market share perhaps with much better yield that other competitors. That tells the story.
Innovation and investments drive Emirates SkyCargo's success. What are some of the specific initiatives to offer better cargo service to your customers? Are they in creating new products (perhaps to tap into the cross border e-commerce logistics), enhancing current product range or in investment in facilities? We all recognise that the retail world out there is changing dramatically. E-commerce is a huge revolution and it is an emerging trend. As an airline and as a logistics service provider, we need to find the right solution to ensure that we again position correctly. I think gone are the days of transporting cargo, it is now about being specialised in specific verticals and work with manufactures and retailers to actually to work with them as partners and understand their business model and be able to innovate and create the right products for them. I think we are capable of doing that. Dubai is perfectly positioned for that. We have that opportunity now. We are building a whole new airport in Dubai South. It just gives us another opportunity to create the right infrastructure to be able to address the logistics requirement. So the key is to remain focussed. We have to remain focussed on our customers.
Is the air cargo industry innovating enough to maximise its potential and live up to its value proposition of speed and reliability? We are never innovating enough. I think the world has such a huge diversity. And things keep changing and evolving. Therefore, there is never enough. The questions are what are the priorities and what are the areas that are really emerging that would actually make a huge difference to us as a business and try to address those. Pharma is a good example. This is one industry that continues to grow double digit year on year. 23 percent growth!. I cannot think of any vertical that grows with that kind of speed year on year. Therefore, it is a no brainer for us to sort of align ourselves with such a fast growing industry and be able to provide the solution. The next is e-commerce, where we see tremendous action. I think the business model will change dramatically. Therefore, how do we create the logistics for this? How do we align ourselves? Things that will actually have the biggest impact on the economy, the profitability of the airline, on what we do as a whole business. That will continue. We have our own innovation lab. Things like white containers that we created. No other airlines use it. The idea behind it is to provide a cheaper solution for the pharmaceutical company and provide something that keeps the integrity of their product. It is things like these that we continue to do to remain competitive in the market.
Did Amazon launching freighter operations surprise you? Absolutely not. It is interesting and I wish them all the best. They have recognised that the business model is changing. The fact is that the world is so big. Launching an airline for Amazon to look after their domestic or international lanes where they have the majority of their volume moving – this is probably something great. It is a good idea. But the world is so huge and it is diverse. You try to deliver products into places in Africa. It is just not easy. It requires specialised airlines to understand the logistics of operating into some of these countries. We have a track record of over 30 years in operation with the vast network we created. It hasn't happened over night. It is not about operating one flight here and one flight there. It is about creating a massive network with massive frequency. It is completely a different proposition. I think people like Amazon and the other e-commerce companies are probably perfect partners for us to work with. They probably look after a few lanes, but we can by and large serve a much larger network and a much larger consumer base. And that is where we come in.
You have joined CargoiQ, an IATA initiative, what are some of your thoughts on creating standardization for the industry, setting industry benchmarks? And how does Emirates SkyCargo intend to champion this cause? For us we have moved a long way in ensuring that the days of delivering as booked are gone. For us we now look at delivering as promised. How do we do that with such complex network and multiple frequencies? What are the measures that we need to put in place? Today we have the confidence in ensuring that we are capable of delivering as promised. The reason is we have multiple frequencies. If you miss your shipment on the first slot, there is always a second flight. We have various options to get your commodity to final destination in the most efficient way, which probably others don't have. It is this that gives us the confidence in joining CargoiQ. It is nothing like setting world standard of KPIs that becomes the standard of measuring the quality of any freight forwarding transportation company. That is how the customer should judge what you deliver by the end of the day. To me that is a perfect way of ensuring everyone is reading from the same book. It is not that airlines are positioning rates out there without really understanding what goes behind that rate. I think we are perfectly positioned from the product offering point of view to ensure that we can deliver as promised. Today our flown cargo as booked sits almost at 98 to 99 percent. No airline in the world is able to achieve that. We deliver. It is a perfect thing for us to champion and take control of.
How do you plan to attract new and fresh talent into this industry? We are unable to attract the right talent and we struggle with that. What we have done quite recently is to start recruiting individuals from high schools. Today we already have the programme in the Emirates University. We put them through a four-year degree programme so when they graduate they graduate in supply chain and logistics. Once they graduate, they are put though a year and half of management training programme before they join Emirates to take up a job. The outcome of such programme is incredible. We have seen huge attraction to this programme. It sets the right tone for us. And we literally get them ready for the field. The younger generation today, if they are given right training and right development, you really can create something unique out of these individuals. They become an asset for the entire industry not just for Emirates. That's the big mission and that is the social responsibility we take on board to ensure that young individuals like that are groomed and ready to participate in the industry.
Is there a destination good for cargo but Emirates SkyCargo has not started yet? There is always a list of destinations. We are constantly scouting around the globe. Businesses are moving. They are dynamic and fluid. We are always looking around to see where are the volumes moving, where is manufacturing moving to. Accordingly we work on these either to shift capacities or create additional capacity. The good example was the launch of freighter service to Hanoi in Vietnam, which was followed by a passenger flight. All of a sudden we have a substantial capacity out of this unique city that just emerged out of nowhere. Hanoi was nowhere in our radar five years ago. The decision of driving some of these things happens very quickly. Once the business opportunity is identified with the freighter I take the final decision and we move on.
You have 15 freighters. Do you plan to increase your freighter fleet size? It all depends on the whole dynamics. Emirates passenger fleet is growing substantially. This year alone we are getting 36 new aircraft, all wide body. Capacity growth happens a lot today with the passenger fleet. Therefore, for us, the freighter's objective is to focus on big production market, like China, Hong Kong, Germany. We address our requirement of positioning big freighter capacity into big production market. But honestly that does not change too rapidly. You are not going to have another Hong Kong or China tomorrow. Therefore, capacity growth coming out of the passenger fleet is able to satisfy most of the demand that is growing in cities in different markets. We monitor that very quickly and we see something that substantially changing and we immediately align and introduce a freighter. If the need arises, there is nothing that will stop us from making that investment.
From what started off as a two wet-leased aircraft from Pakistan International Airlines in 1985, it's been a phenomenal journey for Emirates in the last 31 years and you have been part of this success for 26 years. The growth has been extraordinary even for the cargo operations of the airline. When you look back what would you like to consider as key highlights of this great airline? Working in India is something that I will never forget. It was a huge learning for me. It was a good experience. For me the opportunity to work in a complex, dynamic and emerging market was always amazing. These are some of the experiences that I personally take with great pride. It really opens up your eyes. If you don't work in markets like these you miss something. Eventually that makes someone a complete person. For us as a company we have lot of individuals like me, who have grown through the ranks, who have been around for long and worked abroad. Now many of them are back here at the headquarters. That is a huge asset for the airline in terms of having individuals with that kind of experiences.
As a leader at Emirates SkyCargo what are some of the things that you are doing right to make Emirates SkyCargo the leader? When it comes to leadership, I believe it is to ensure that the people are with you. They are working with you. This is quite important to me personally. Individuals are willing to work hard as long as you support them. We have a strong culture of belonging and loyalty. Creating that loyalty, which Emirates is good at. To me that has a huge value. We have people going out of their way to do things. If you get people to do that what more can you ask for? It is incredible. Any organisation with that kind of DNA would have to be successful. There are no two ways about it.
You may also like:-
---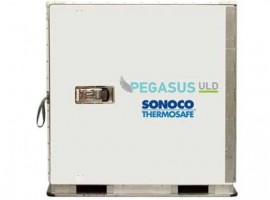 Logistics
FAA approval officially enables reciprocal EASA (European Aviation Safety Agency) approval, which is anticipated in the very near future.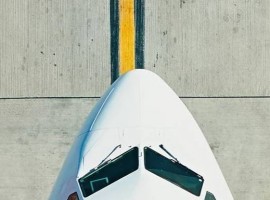 Logistics
The global rollout of CargoWise across a. hartrodt operations in Asia, South and North America, Oceania and Europe, will be a staged process with completion by March 2023.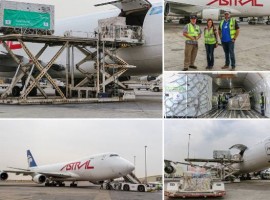 Air Cargo
Logistics
The hospital which included generators, tents, HEPA filters and medical equipment, can facilitate up to 200 people to receive potential lifesaving treatment.