E-commerce spurs air express demand
It is no secret the e-commerce industry is growing at an unbelievable rate -and the air express market is at the very core of it all.
Surya Kannoth
When Fedex declared its first quarter earnings earlier this month, one thing was certain - the rise of e-commerce, particularly over the past several years, has presented the air express industry with an unparalleled growth opportunity.
As the e-commerce and online marketplaces continue to take centre-stage, the e-commerce industry has been and will continue to be a major growth driver for the air express industry in the future.
In e-commerce, since vendors have to ship orders fast, the demand for air cargo services has gone up considerably.
As geographic borders do not restrict online retailers, shipping products by air will result in quicker deliveries. The ability of this mode of transportation to move goods from one location to another within a short span of time will result in its increased popularity among end users.
According to Forrester Research, with estimations of total online sales growing at an average annual rate of 9.3 percent over the next five years, surging to $523 billion by 2020 from $335 billion in 2015, the growth in e-commerce in various other economies including China, India and Europe present a level playing field for international players such as FedEx, DHL and UPS.
In fiscal 2016 alone, FedEx invested $1.6 billion in automated hubs in California and Florida to handle the growth in e-commerce shipments. With 19 additional automated stations, the company now has 68 automated stations and 35 automated hubs.
"It's imperative that we continue investing for profitable growth by expanding our network capacity to match the predicted increase in e-commerce shipments," wrote FedEx chairman, president and CEO Fred Smith in a letter that accompanied the company's recently released annual report.
FedEx also continues to seek dominance in the remaining brick-and-mortar economy. For instance, it recently struck a deal to make its services available at more than 1,500 Office Depot locations in addition to a deal that FedEx already has in its kitty with the sibling chain OfficeMax.
S&P Global Market Intelligence, which rates FedEx a 'strong buy', revised its 12-month target price for the stock by $5 a share, to $200, on the back of surging online sales for the bullishness. "We think this valuation could expand on better economic news," Jim Corridore, equity analyst at S&P Global, said in a report.
Apart from online sales, express players also transport products to e-tailers' warehouses and inventories to and from manufacturing facilities. With important players such as DHL, Fedex and UPS having large infrastructure investments in planes, trucks and sorting facilities, they are well equipped to take on the boost in volumes.
The international express market has already proven its mettle with an impressive growth record. And the e-commerce disruption of traditional supply chains has been forcing the air cargo sector to respond, and fast. Among the notable names, Atlas Air Worldwide Holdings, whichhas made inroads into the express market, currently has signed deals with DHL, UPS, FedEx, China Post and other express firms. The company recently announced a 20-freighter deal with e-commerce giant Amazon, and will continue to target these areas over the coming years.
Another prominent player in the global air express space is DHL Express. DHL Express has invested significantly in its global transportation infrastructure in recent years. "Our capital expenditure in 2016 is on track to exceed EUR 800 M, globally, and we are likely to maintain a similar rate of investment in 2017. A large portion of this investment has been made in upgrading our hubs and gateways – for example, we have constructed new hubs in Singapore and Brussels and expanded our global hubs in Leipzig, Germany and Cincinnati, US – and our intercontinental and regional air fleets. These investments have helped us to ensure that our network offers high quality, fast, secure and reliable delivery services worldwide to support customers that are trading internationally," informs Ken Lee, CEO, DHL Express Asia Pacific.
DHL has also been working on specific solutions – such as electronic shipping tools, new scanner technology and last-mile delivery options – which are aimed specifically at supporting the requirements of online retail customers and B2C business and which address the last-mile delivery challenge posed by the segment.
Speaking about UPS' strategies to ride on the dominance in the e-commerce market, Louis DeJianne, UPS director for apparel, consumer goods and retail said, "UPS carefully monitors demand for express air service, and when demand warrants will add a new flight, or increase aircraft gauge, for example from a narrow-body 757 to a wide-body 767. In addition, we are innovating to meet ecommerce demand by operating as efficiently as possible. These innovations include technological advancements that maximize the number of aircraft we can get into our four-hour sort windows, minimize taxi times and avoid weather-related delays. And we do all this while maximizing safety and minimizing fuel burn and emission."
UPS also works with its customers to help them optimize their time in transit. For example, UPS has helped attract approximately 200 customers to locate their distribution centers near Worldport, our international air hub in Louisville, Kentucky. "Those customers enjoy what we call "end of runway" service, so they can take orders very late into the evening and still have shipments delivered early the next day," he added.
Meanwhile, towards the East, the massive growth in China's e-commerce market has spiked up the demand for domestic air express services. So much so that it has encouraged airplane manufacturer Boeing to offer freighter conversions for its popular B737 passenger plane. So far, the US firm has received 30 orders and 25 commitments for the 737-800BCF (Boeing converted freighter), mostly from China airline customers, to carry express cargo on domestic routes.
According to media reports, Boeing forecasts that over the next 20 years, customers will need more than 1,000 converted freighters the size of the 737, with China's domestic air freight carriers accounting for nearly one-third of the total market.
Media reports suggest that the biggest names in China's express aviation sector are in queue waiting for the converted single-aisle freighter. Hangzhou-based YTO Airlines has ordered 10 conversions with commitments for 10 additional conversions. Beijing-headquartered China Postal Airlines has ordered 10 conversions, and SF Airlines in Shenzhen has committed to acquiring the plane. Other customers include leasing outfit GE Capital Aviation, Bulgaria's Cargo Air and several unnamed airlines.
Mainland Chinese express companies have shown keen interest for Boeing 737-800 BCF, Boeing's first conversion offering of its next generation 737 planes. According to reports, Boeing has received 55 orders from seven customers for the model since its launch in February. Among mainland customers, these include 13 orders from Shenzhen-based SF Express, 20 orders from YTO Airlines, a unit of YTO Express based in Hangzhou, and 10 orders from state-owned China Postal Airlines.
The express delivery companies, which used to rely on the big carriers for air transport, are now investing in fleets of their own. When it comes to SF Express, the express player even has an airport of its own in Hubei, central China. The augmented development of air cargo hubs is a critical factor that will impel the prospects for growth in this market over the next few years.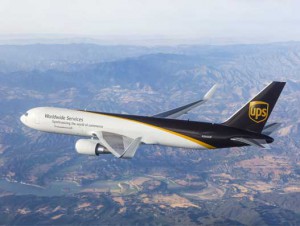 In September, YTO Airlines, a Hangzhou-based express cargo carrier operated by Shanghai courier company YTO Express, signed a cooperation agreement with Shaanxi Province to jointly build YTO Express' delivery hub and air cargo base in northwest China.
Previously, Yu Weijiao, chairman of YTO Express, revealed a decision to invest 3 billion yuan ($450 million) in Chengdu, capital of Sichuan Province, to build YTO's headquarters and air transport hub in southwest China.
The move came after the Civil Aviation Administration of China gave the nod in early April to SF Express, another private courier company, to build a civil airport in Ezhou City in central China's Hubei Province as part of a joint move to build an international logistics hub there.
The Ezhou airport will operate both cargo and passenger flights, with a focus on cargo delivery. It aspires to become Asia's largest and the world's fourth largest air cargo logistics hub.
In September, SF Airlines' third B767-300 cargo plane landed in Shenzhen, boosting the number of the company's all-cargo planes to 34, the largest among domestic cargo airline companies.
Meanwhile, YTO's fifth cargo plane landed smoothly in Hangzhou, Zhejiang province, on Sept. 7. The company aims to have 30 self-owned cargo planes in its fleet by 2020.
According to industry data, 80 percent of China's domestic mail and parcels are delivered by road, 15 percent by air and less than five percent by other means. Experts say the bottleneck lies in insufficient cargo airports and planes.
In 2015, the online shopping market sales reached RMB3.8 trillion in 2015, with a CAGR of 50 per cent over the past five years, thus driving a surge in express delivery industry.
In 2015, China's express delivery business volume totaled 20.67 billion pieces, up 48 per cent from a year earlier, with a CAGR of 54.6 per cent over the past five years; express delivery revenue came to RMB276.96 billion, up 35.4 per cent from a year earlier, registering a CAGR of 37 per cent ver the past five years. In H1 2016, the business volume of Chinese express delivery firms reached 13.25 billion pieces, up 56.7 per cent from the same period of last year; the business revenue totaled RMB171.46 billion, a year-on-year growth rate of 43.4 per cent. In the first half of 2016, express delivery revenue saw a rising proportion of up to 69.3 per cent in the postal service industry revenue. ?
You may also like:-
---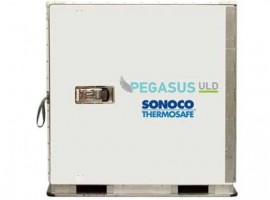 Logistics
FAA approval officially enables reciprocal EASA (European Aviation Safety Agency) approval, which is anticipated in the very near future.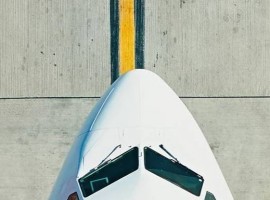 Logistics
The global rollout of CargoWise across a. hartrodt operations in Asia, South and North America, Oceania and Europe, will be a staged process with completion by March 2023.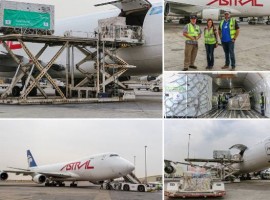 Air Cargo
Logistics
The hospital which included generators, tents, HEPA filters and medical equipment, can facilitate up to 200 people to receive potential lifesaving treatment.