Bellyache for combination carriers
At a time when passenger air travel has been booming, growth in freight capacity outpacing demand continues to be an ache for combination carriers. While some airlines are acquiring freighters in huge numbers, others are cutting down freighter operations. The spotlight also remains on 'all cargo airlines' as they are likely to face tough times as economic uncertainty continues to weigh.
Twinkle Sahita
The recently concluded Farnborough International Airshow saw a number of aircraft deals being closed. Airlines buying freighters comes as a surprise after the IATA's recent reports stated slow demand for air cargo in May with growth falling to 0.9 percent year-on-year. Yields remained pressured as freight capacity measured in available freight tonne kilometers (AFTKs) increased by 4.9 percent year-on-year.
"Global trade has basically moved sideways since the end of 2014 taking air cargo with it. Hopes for a stronger 2016 are fading as economic and political uncertainty increases. Air cargo is vital to the global economy. But the business environment is extremely difficult and there are few signs of any immediate relief," said Tony Tyler, IATA's Director General and CEO.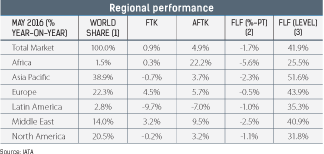 Boeing announced 10 new orders and commitments at the 2016  Farnborough International Airshow for its Boeing Converted  Freighters (BCF) programme.
Cargo Air, based out of Sofia, Bulgaria, and Lineas Aereas  Suramericanas (LAS) Cargo from Bogota, Colombia, will each receive  two 737-800BCFs.
Air Algerie, based in Algiers, Algeria, signed a commitment for two 737-800BCFs. An unidentified customer ordered four 767BCFs.
"We have received a very positive response from the market for Boeing's 737-800 and 767 freighter conversion programmes," said Rick Anderson, vice president of sales and marketing, Boeing Commercial Aviation Services.
Boeing's freighter conversion programmes transition passenger airplanes into freighters, extending the economic life of the airplane. It won 22 firm orders for the 767BCF and up to 59 orders and commitments from customers around the globe for the 737-800BCF. Both models meet the demand for freighters to support the express cargo market.
Boeing launched the 737-800BCF programme in February in response to this demand. The first 737-800BCF is expected to deliver in the fourth quarter of 2017.
Boeing and Volga-Dnepr Group, announced at the 2016 Farnborough International Airshow, finalisation of terms for the acquisition of twenty 747-8 freighters, which includes four aircraft that have already been delivered.
"Volga-Dnepr intends to provide strong evidence to the market that the unique An-124 and Boeing 747-8 four-engine freighters are still essential to serve the fast-changing requirements of our customers worldwide," states Alexey Isaykin, president of Volga-Dnepr Group.
DHL Express inked deal with Elbe Flugzeugwerke (EFW), the joint venture of the world's leading aircraft maintenance and engineering company ST Aerospace and Airbus Group, to convert four Airbus A330-300 passenger aircraft to a 26-pallet cargo configuration, capable of carrying up to 61 metric tonnes of payload. The first aircraft will be inducted into EFW's Dresden-based facilities in July 2016, scheduled for redelivery to DHL Express by end 2017.
"The A330-300P2F conversion will address an important requirement within our global aviation fleet for mid-range, high volume cargo aircraft," said Geoff Kehr, senior vice president, Global Air Fleet Management of DHL Express.
All cargo carriers' developments Cargolux, Europe's leading all cargo airline, has total 24 freighters (Boeing 747-8 and 747-400 freighters). It recently added Ashgabat, Turkmenistan to its network and this becomes airline's latest destination in Central Asia which, besides Turkmenbashi, also includes Baku, Novosibirsk, Almaty and Tbilisi. In July, Cargolux will further boost its frequencies to 11 per week. Ashgabat has invested in the development of a new airport that is scheduled to open in September and a modern cargo centre that becomes operational on July 4. The city will also host the Asian Games in 2017.
Israeli-owned CAL has also completed a fleet enlargement and modernisation programme, replacing its two classic Boeing 747-200 freighters with a B747-ERF, a B747-F and a B747-BCF aircraft. CAL meanwhile expects to be busy with horse traffic at Liege, both on its own planes and those of other carriers using the Horse Inn. In May, another CAL Group subsidiary, the LACHS ground handling service, was awarded a three-year contract to manage the Inn.
CargoLogicAir, British cargo airline, has taken delivery of its first Boeing 747-8 freighter at the Farnborough International Airshow.
Malyasian cargo airline Raya Airways this year in March took delivery of B767-200 freighter. Its fleet consists of Boeing 767-200F, 757-200F & 727-200F.
Lee Shashitheren, commercial director, said, "The delivery highlights the growing demand for capacity to serve intra-Asian region in particular, with a commitment to operate a modern and efficient fleet. This is an important step in keeping the revenue potential on the positive while controlling our cost levels."
The all cargo carrier plans to serve Shanghai, Mumbai, Narita and Incheon by the end of this year.
Other side: Combination carriers At this turning point, there's a lot happening on the combination side. On one hand, some airlines are taking deliveries and placing orders for new freighters and on the other hand, some cargo airlines are cutting down freighter operations.
Air France KLM's money-losing cargo unit had 25 dedicated freight aircraft in 2008. By last year had cut this to just nine.
Smartly, IAG, owner of British Airways, has given up operating all-freight aircraft altogether.
The operating profit at Lufthansa's cargo unit shrank 98 percent to just 3 million euros ($3.3 million) in 2015. The German group is cutting 800 jobs and will remove two freighter aircraft from service this year.
Even FedEx is retiring aircraft and sending more lightweight goods in the bellies of partner airlines.
Amidst all this, carriers also see steady growth for the cargo division and are responding to freighter calls across the world. Middle East carrier Qatar Airways Cargo became the third-largest cargo operator in the world in October 2015, said the carrier in its 2015/16 annual report. Qatar increased its dedicated freighter destinations to 54, adding Dallas, Budapest, Prague, Ho Chi Minh City, and New York to the network. It also increased available tonnage world-wide by double digits. In 2017, its fleet is scheduled to grow to 22 aircraft, it added. The combination carrier transported 954,191 tonnes in fiscal year 2016, compared with 764,324 tonnes in the prior like-period.
Swiss WorldCargo, cargo division of SWISS, does not have any freighter in its fleet and only markets the belly capacity of SWISS and some other airlines such as Edelweiss and Austrian Airlines.
"At the moment, one of the main challenges of our business in Switzerland is definitely the competition of full freighter capacity at Basel Airport (which is becoming the "full freighter hub" of Switzerland)."
"On the other hand, our customers still seem to prefer our direct connections from Zurich with high quality and service level, especially for shipments requiring care intensive solutions such as pharmaceuticals/biotech and valuable," informs Adolfo Liguori, head of Cargo Switzerland, France and BeNeLux.
Another combination carrier Air Canada Cargo closed a deal with Cargojet in last month to start freighter services from Canada to Latin America and Europe with Boeing 767-300ER freighter aircraft operated by Cargojet.
The new Air Canada Cargo flights will provide 52 tonnes of net cargo capacity subject to obtaining the necessary regulatory approvals. Initial service will operate on the following routes; Toronto to Bogota, Colombia and Lima, Peru via Atlanta, GA and Toronto to Mexico City via Dallas/Fort Worth, TX. Under the arrangement, Air Canada Cargo also plans to introduce dedicated freighter service to Europe from Toronto in the second half of 2016.
Amazon's order for 20 freighters from Atlas Air also came as a shock to the industry. However, the booming e-commerce sector will make air cargo industry players smile. The long-term commercial agreements will include the operation of 20 B767-300 converted freighters for Amazon on a CMI (crew, maintenance and insurance) basis by Atlas Air Worldwide's airline subsidiary, Atlas Air, as well as dry leasing by its Titan Aviation leasing unit. The dry leases will have a term of 10 years, while the CMI operations will be for seven years (with extension provisions for a total term of 10 years). Operations under the agreements are expected to begin in the second half of 2016 and ramp up to full service through 2018. Earlier this year, Amazon announced a deal to lease 20 freighters from ATSG. It would also take a stake in the company. The ATSG deal includes both B767-300s and B767-200s.
[caption id="attachment_15927" align="alignleft" width="300"]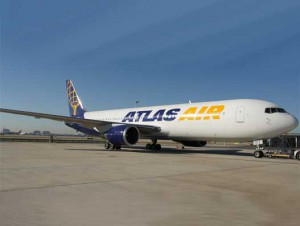 Amazon to lease 20 B767-300 converted freighters from Atlas Air[/caption]
  It's hard to predict what's in store for the industry in the coming times.  However, the current scenario is an alarming situation for both    combination and all cargo carriers.
  Combination carriers are already facing troubled times due to over        capacity outpacing demand.
 All cargo carriers are slightly more at risk. Now the time calls for all    cargo airlines to look at more partnerships, perhaps with passenger    airlines and see what opportunities it can bring.
 Boeing expects the volume of air cargo will grow by an average of 4.2    percent a year over the next 20 years, almost three times the average  rate over the past five years. This growth, it says, will require 930 new freighter aircraft. Will it? Current air cargo market situation depicts a completely contrasting scenario.
Undoubtedly, there will always be a place for all-cargo planes which can fly routes and schedules that passengers shun. Some hazardous cargo, like lithium-ion batteries, can't be transported on regular passenger flights. With Amazon now leasing its own cargo aircraft, e-commerce looks set to remain a growth area for freighters.
However, Airbus' view of the freighter market is different. So far this year, it hasn't received a single order for its A330-200 freighter. The company cut its 20-year estimate for new freighter deliveries by 20 percent after previously warning that belly capacity will 'dramatically impact' the prospects for large freighters.
All cargo airlines are just hoping that Airbus' prediction is wrong.
You may also like:-
---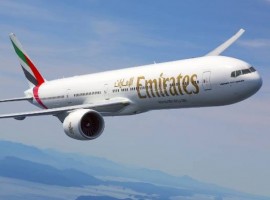 Aviation
The airline continues to gradually and safely restore its network, delivering on its health and safety promise as it responds to growth in passenger demand across the globe.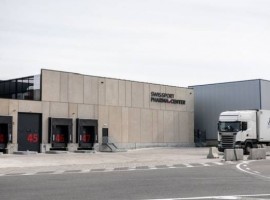 Logistics
All of them are certified by the IATA CEIV Pharma or by the British MHRA, making them benchmark operations in the Swissport network.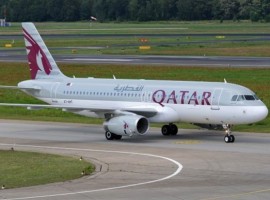 Aviation
The airline's variety of fuel-efficient efficient aircraft and strategic network management has enabled it to quickly resume flights and expand services in line with passenger demand.