Frankfurt Airport transports 159,650 metric tonnes of cargo in January 2016
Feb 10, 2016: Frankfurt Airport (FRA) cargo volume reached a similar level as in 2015, with 159,650 metric tonnes handled at FRA in January 2016 (down 0.1 percent).
It started off the year with continuing passenger growth. In the reporting month of January 2016, Germany's largest aviation hub served about 4.2 million passengers, representing growth of 2.2 percent year-on-year, an increase of 76,000 passengers compared to the previous January record month from 2012.
Accumulated maximum takeoff weights (MTOWs) rose by 1.1 percent to more than 2.2 million metric tonnes. At the same time, aircraft movements decreased in January 2016 by 1.1 percent to 34,244 takeoffs and landings. The trend towards deployment of larger, more efficient aircraft with greater seating capacity per aircraft is continuing. Thus, the average MTOW per aircraft movement advanced significantly to 130.7 metric tonnes - a new January record at Frankfurt Airport. Furthermore, the average number of passengers per flight rose noticeably by 3.2 percent to 130.3 percent.
Frankfurt Airport meets the increasing needs of the export-oriented economies of the State of Hesse as well as Germany as a whole, for optimal connections to growth markets around the globe. Likewise, FRA is a strategic gateway for companies wanting to access the huge European marketplace.  Thus, Frankfurt Airport - which is strategically located in the heart of Europe - is one of the most important hubs in the global logistics chain.
Fraport AG, which ranks among the world's leading companies in the global airport business offers a full range of integrated airport management services and boasts subsidiaries and investments on four continents.
At its Frankfurt Airport (FRA) home base, Fraport welcomed about 60 million passengers and handled more than 2 million metric tonnes of cargo (airfreight and airmail) in 2015. For the current winter timetable, FRA is served by 88 passenger airlines flying to 247 destinations in 100 countries worldwide. More than half of FRA's destinations are intercontinental (beyond Europe) - underscoring Frankfurt's role as a leading hub in the global air transportation system. In Europe, Frankfurt Airport ranks first in terms of cargo tonnage and is the fourth-busiest for passenger traffic.  With about 55 percent of all passengers using Frankfurt as a connecting hub, FRA also has the highest transfer rate among the major European hubs.
You may also like:-
---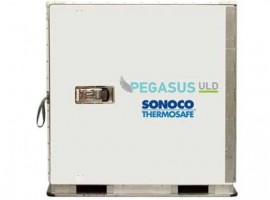 Logistics
FAA approval officially enables reciprocal EASA (European Aviation Safety Agency) approval, which is anticipated in the very near future.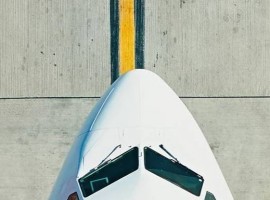 Logistics
The global rollout of CargoWise across a. hartrodt operations in Asia, South and North America, Oceania and Europe, will be a staged process with completion by March 2023.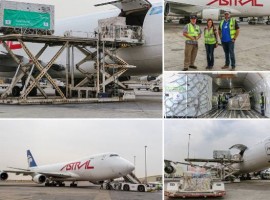 Air Cargo
Logistics
The hospital which included generators, tents, HEPA filters and medical equipment, can facilitate up to 200 people to receive potential lifesaving treatment.