FAA projects US air cargo to grow 3.5% annually through 2036
Mar 31, 2016: The US Federal Aviation Administration (FAA) in its latest forecast for the next 20-year period says that the US air cargo market will grow on average 3.5 percent annually through 2036. After increasing by 2.2 percent in 2015, total Revenue Ton Miles (RTMs) are forecast to grow 4.5 percent in 2016. Driven by steady US and world economic growth, total RTMs are projected to increase at an average annual rate of 3.5 percent for the balance of the forecast period.
According to the annual report by the national civil aviation agency, domestic cargo RTMs are forecast to grow 1.9 percent in 2016 as the US economic recovery continues after posting a 3.3 increase in 2015. Between 2016 and 2036, domestic cargo RTMs are forecast to increase at an average annual rate of 0.4 percent. In 2015, all-cargo carriers carried 89.2 percent of domestic cargo RTMs. The all-cargo share is forecast to grow to 90.8 percent by 2036 based on increases in capacity for all-cargo carriers and ongoing security considerations.
The share of international cargo RTMs flown by all-cargo carriers increased from 49.3 percent in 2000 to 71.8 percent in 2015. Continuing the trend experienced over the past decade, the all-cargo share of international RTMs flown is forecast to increase modestly to 78.1 percent by 2036.
International cargo RTMs grew 1.6 percent in 2015 after posting a 0.3 percent increase in 2014 as stagnation in Europe and a slowdown in China's economic growth slowed worldwide trade. Growth is expected to rebound in 2016 to 6.0 percent as global trade growth resumes. For the fore-cast period (2016-36) international cargo RTMs are forecast to increase an average of 4.7 percent a year based on projected growth in world GDP with the Pacific region having the fastest growth.
The report says that the forecasts of RTMs are based on several assumptions specific to the cargo industry. First, security restrictions on air cargo transportation will remain in place. Second, most of the shift from air to ground transportation has occurred. Finally, long-term cargo activity will be tied to economic growth. They are based on models that link cargo activity to GDP. Forecasts of domestic cargo RTMs were developed with real US GDP as the primary driver. Projections of international cargo RTMs were based on growth in world GDP, adjusted for inflation. The distribution of RTMs between passenger and all-cargo carriers was forecast based on an analysis of historic trends in shares, changes in industry structure, and market assumptions.
You may also like:-
---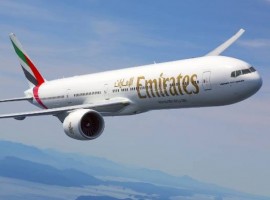 Aviation
The airline continues to gradually and safely restore its network, delivering on its health and safety promise as it responds to growth in passenger demand across the globe.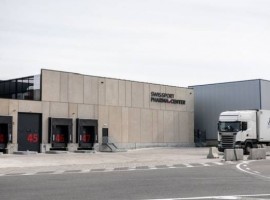 Logistics
All of them are certified by the IATA CEIV Pharma or by the British MHRA, making them benchmark operations in the Swissport network.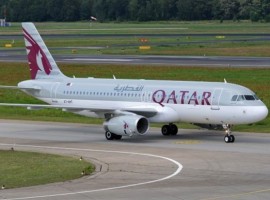 Aviation
The airline's variety of fuel-efficient efficient aircraft and strategic network management has enabled it to quickly resume flights and expand services in line with passenger demand.