Ethiopian Aviation Academy churns out 347 aviation professionals
June 17, 2016: Ethiopian Airlines Aviation Academy (EAA), the largest and one of the most technologically advanced Aviation Learning Institutions in Africa which is recognized as ICAO Center of Excellence with full membership of ICAO TRAINAIR Plus and IATA authorized global training center, announced that it has graduated 25 Pilots, 35 Aviation maintenance technicians, 43 Cabin Crew and 244 Commercial and Ground Service professionals at a colorful ceremony held at Ethiopian Aviation Academy on June 09, 2016.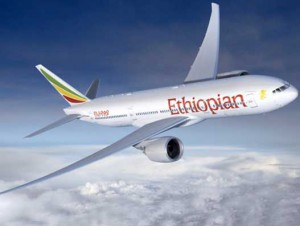 This round of graduates includes Rwandese nationals, which testifies      Ethiopian Airlines key role in African Integration and self-sufficiency.
 On the ceremony, Group CEO of Ethiopian Airlines Mr. Tewolde  GebreMariam congratulated the graduates and gave out diplomas to all  the graduates, flight wings to graduating pilots and cabin crew and  achievement award to outstanding academic performers.
 He said "Our sharp focus in Human Resource Development and  adequate and timely investment in our Aviation Academy's internal   Capacity Building are the strong foundation for the remarkable success in   our vision 2025 strategic road map of fast, profitable and sustainable   growth. Adequate number and quality of qualified aviation professionals   are the prerequisite for a successful and vibrant African Aviation industry   and Ethiopian Aviation Academy is working hard to progressively realize this objective."