Emirates SkyCargo adds air freight service to Delhi, India from Hong Kong
June 01, 2016: Emirates SkyCargo, the world's largest international air cargo carrier, expands footprint in Far East and Indian subcontinent with new weekly freighter service from Hong Kong to Dubai via Delhi from June 1, 2016.
This service is being introduced to tap increasing cargo movements between Hong Kong, the world's top cargo hub and Delhi, India's busiest cargo hub.
Some of the key exports carried by Emirates SkyCargo from Hong Kong to India include pharmaceutical raw materials, electronics and machinery. From Delhi, Emirates SkyCargo connects customers to over 150 destinations around the world via its hub in Dubai. Key exports from Delhi include leather goods, garments, pharmaceuticals and perishables.
In addition to providing businesses in both locations with increased opportunities to access new markets, the new service from Hong Kong to Delhi will facilitate growing trade flows between the Far East Asia and India.
Emirates SkyCargo also operates freighter services twice a week from Shanghai to Mumbai and onwards to Dubai and 18 dedicated cargo flights from Hong Kong to Dubai.
Emirates SkyCargo will operate the service with a Boeing 777-F, providing 100 tonnes of cargo capacity with one of the widest main deck cargo doors to facilitate the uplifting of large cargo consignments.
You may also like:-
---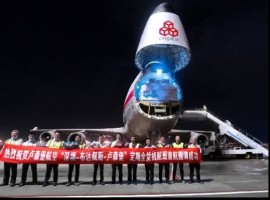 Aviation
The weekly frequency is routed Luxembourg-Bangkok-Shenzhen before returning westbound to Luxembourg via Bangkok with an additional stopover in Budapest.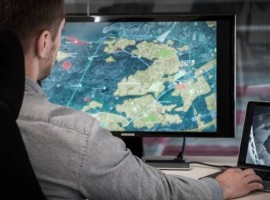 Drones
With a focus on regions with long response times, Everdrone expects to reach more than 100,000 residents in 2021 with the service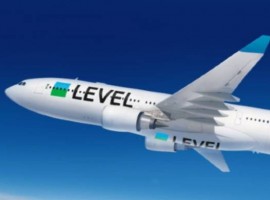 Aviation
Historically, this route has seen transit of mangoes, berries, minerals, leather products, veterinary equipment and footwear, and will offer forwarders additional access to Europe.