Egypt Air Cargo starts freighter operations to Ras Al Khaimah International Airport
Sept 08, 2016: Ras Al Khaimah International Airport welcomes Egypt Air Cargo freighter operations from September 8, 2016, with a weekly flight from Cairo at first, and the expectation of further growth within a few months.
Current operations will be a weekly flight operating Cairo-Ras Al Khaimah-Mumbai-Cairo.
Mohammed Qazi, CEO, RAK Airport, commented, "We are pleased to welcome Egypt Air Cargo to our airport, and look forward to working closely with the airline to increase the frequencies and routes through RAK in the near future. Cargo has always been high on our agenda, but finding right partner is always key. With Egypt Air Cargo, we feel confident that we have a great partner to work with and grow the trade between the countries."
Basem Gohar, Egypt Air Cargo's chairman and CEO, said, "The UAE is changing the global economy by providing opportunities for Egyptair's cargo products and services, and encouraging and increasing the productivity of air transportation gateways. This freighter operation to Ras Al Khaimah will provide a unifying vision and create opportunities to adapt further to the UAE's economic development and service other gateway destinations."
He continued, "We are keen to continue building Egyptair Cargo's reputation and impact in UAE, and are willing in the near future to increase our freighter operation, promoting Ras Al Khaimah as a high quality gateway transit centre which will benefit from traffic from the UAE to the Far East and beyond Egypt."
2016 has been an exciting year for Ras Al Khaimah International Airport which has already seen the Emirate connected to more than 160 destinations worldwide following the startup of passenger operations for Qatar Airways and Air India Express, and the purple patch enjoyed by the UAE's Northern Gateway looks set to continue.
You may also like:-
---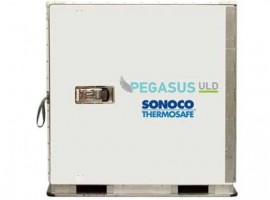 Logistics
FAA approval officially enables reciprocal EASA (European Aviation Safety Agency) approval, which is anticipated in the very near future.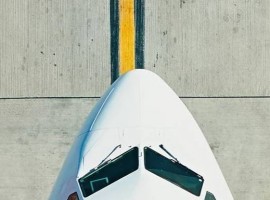 Logistics
The global rollout of CargoWise across a. hartrodt operations in Asia, South and North America, Oceania and Europe, will be a staged process with completion by March 2023.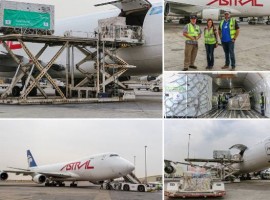 Air Cargo
Logistics
The hospital which included generators, tents, HEPA filters and medical equipment, can facilitate up to 200 people to receive potential lifesaving treatment.