DRB-HICOM Asia Cargo Express launches new aircraft livery
Mar 25, 2016: DRB-HICOM Asia Cargo Express (ACE) launched its new livery and logo for its air freight services at Kuala Lumpur International Airport (KLIA). A wholly owned subsidiary of KL Airport Services Sdn Bhd (KLAS), and a member of the DRB-HICOM Group, ACE currently offers air cargo services between Peninsular Malaysia, Sabah and Sarawak with emphasis on reliability, safety and quality.
ACE, which was acquired by KLAS in February 2015, is the main service provider for Pos Malaysia, for its courier and mail services between the Peninsular, Sabah and Sarawak, which currently plies Kuala Lumpur, Kuching, Miri and Kota Kinabalu.
Dato' Sri Syed Faisal Albar, group managing director, DRB-HICOM, said, "The services offered by ACE is part of a strategic move by DRB-HICOM Group to provide the regional market with an intermodal logistics solutions and total supply chain management."
Aiming to be the premier air cargo carrier in the region, plans are in place for ACE to grow its fleet and extend its services to other major ASEAN cities. Currently ACE operates two Boeing 737-400F aircraft, each with a capacity of 18.5 tonnes of cargo and a flying radius of 4.5 hours.
The IATA 2015 air cargo report forecasts a positive five years outlook with 4.1 percent compounded annual growth rate. ACE, with the addition of the third freighter aircraft this year, will be able to extend its services beyond Malaysian shores, contributing to the growth of DRB-HICOM's logistics business.
Mohd Rani Hisham Samsudin, group chief executive officer, KLAS Group, said, "KLAS Group is moving towards becoming a fully integrated logistics service provider providing an end-to-end supply chain management solution. Through ACE alone, we target a revenue of not less than RM100 million each year, primarily from increasing our aircraft utilisation and expanding its operations throughout the region."
DRB-HICOM has five logistics services companies under its umbrella which include Pos Malaysia, KLAS, Konsortium Logistik Berhad, ACE and DRB-HICOM Auto Solution.
You may also like:-
---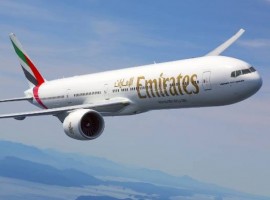 Aviation
The airline continues to gradually and safely restore its network, delivering on its health and safety promise as it responds to growth in passenger demand across the globe.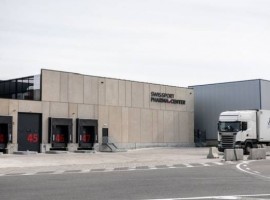 Logistics
All of them are certified by the IATA CEIV Pharma or by the British MHRA, making them benchmark operations in the Swissport network.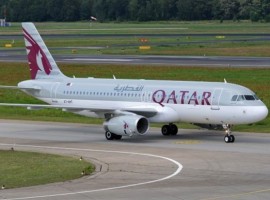 Aviation
The airline's variety of fuel-efficient efficient aircraft and strategic network management has enabled it to quickly resume flights and expand services in line with passenger demand.