CargoLogicAir receives Air Operator Certificate
 Feb 02, 2016: CargoLogicAir (CLA), the new British all-cargo airline, has been awarded an Air Operator Certificate (AOC) by the UK Civil Aviation Authority. CargoLogicAir takes delivery of its first Boeing 747-400 Freighter from Air Castle and will add a second 747F to its fleet in July 2016. CLA expects to have a fleet of five Boeing 747Fs by April 2018.
Steve Harvey, chief commercial officer, CargoLogicAir, states, "We believe this is the right time to launch a new UK cargo airline. We created the company in the UK, which has a rich heritage of all-cargo specialist carriers including big names like HeavyLift, AirFoyle and others. The UK is the second largest air cargo market in the EU and its economy is growing. Using our knowledge, we plan to make a strong contribution to putting the UK back on the map of global all-cargo leaders. We have been extremely encouraged by the level of interest from our customers and expect this to result in us attracting the level of business we need to support our growth strategy over the next 3-5 years."
Dmitry Grishin, formerly vice president Sales at Ruslan International, is the newly-appointed chief executive officer of CargoLogicAir. Peter van de Pas joins in the role of chief operating officer & accountable manager, who previously held senior positions at KLM and Cargolux.
Grishin, said, "We are proud to have been awarded our AOC after meeting all of the UK CAA's strict requirements. We are grateful to all involved in the certification process who helped us to make the company stronger, particularly the helpful and professional team at the CAA. We value the input they made on all stages of certification and their trust in us. Our aim now is to become a leader in the European air cargo market by earning a strong reputation for the highest levels of service, safety and efficiency. We have a very experienced team in CLA that combine operational expertise and regulatory knowledge, and a clear strategy for the future.
"We are also very grateful for the help we have received so far from partners such as Boeing, Stansted Airport and Aeropeople, who have supported us in building the company and its capabilities."
CargoLogicAir aims to become a leader in the European air cargo market offering cargo services on scheduled and charter flights. The airline aims to take a strong position in the segment of all-cargo and outsize logistics solutions. CargoLogicAir will announce its routes and operations schedule in due course.
You may also like:-
---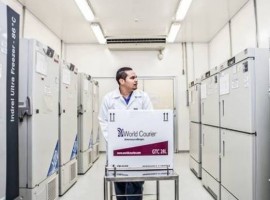 Logistics
Supply Chain
Vaccine development and manufacture and ensuring it reaches the people who need it are the two major challenges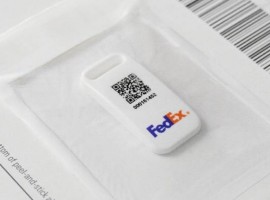 Logistics
The enhanced location visibility provided by this technology will create opportunities for FedEx customers to reimagine their supply chain through real-time updates on a package's location within the FedEx Express network.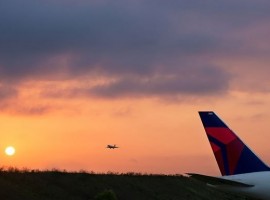 Aviation
The decrease is said to be because of the international capacity reduction, which is said to be at 80 per cent and 50 per cent for domestic.