Cargo volumes see strong growth in April 2016 at Frankurt
May 16, 2016: Frankfurt Airport (FRA) sees cargo volume growth for the first time in the current business year. Cargo (airfreight + airmail) volumes experienced strong growth, with an upsurge of 5 percent to 181,948 metric tonnes.
Far East traffic was the main growth driver, with cargo tonnage to/from this region climbing by 9 percent. Freight volumes on routes to/from China, Japan, and India even recorded dynamic double-digit growth.
While cargo throughput declined during the first three months of 2016, cumulative cargo volumes in the year to April reached positive territory again for the first time, growing by 0.5 percent.
With almost five million passengers served in April 2016, FRA saw passenger figures decline by 2.5 percent compared to the same period of the previous year. FRA's traffic performance was distorted by a number of special and base-year effects, including a public sector strike on April 27, the closure of Brussels Airport and the earlier timing of the Easter holidays, with some travelers already departing in March instead of April, as in the previous year.
However, even without these effects, passenger figures would have declined by about 1.5 percent in April 2016. This was largely the result of restrained holiday bookings in the wake of the Brussels terrorist attacks as well as reflecting holidaymakers' concerns about the security situation at various travel destinations.
Despite the strike on April 27, maximum takeoff weights (MTOWs) rose by 0.2 percent to 2.48 million metric tons, thus even exceeding the previous April record achieved last year. With some 39,000 takeoffs and landings, aircraft movements decreased by 2.1 percent.
You may also like:-
---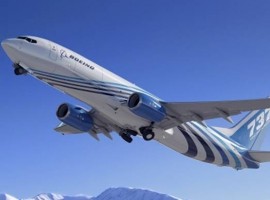 Aviation
Logistics
Primarily used to carry express cargo on domestic or short-haul routes, the airplane is capable of carrying up to 23.9 tonnes (52,800 pounds) and flying up to 2,000 nautical miles (3,750 kilometers).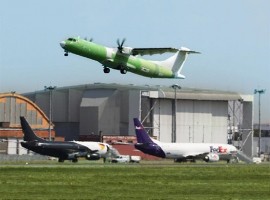 Air Cargo
Logistics
The ATR 72-600F will provide cargo operators with advantages of the latest generation market-leading regional turboprop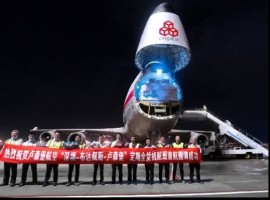 Aviation
The weekly frequency is routed Luxembourg-Bangkok-Shenzhen before returning westbound to Luxembourg via Bangkok with an additional stopover in Budapest.