Better capacity on Europe route as FedEx inducts Boeing 767F
July 12, 2019: FedEx Express has inducted a new Boeing 767F cargo jet, which offers superior capacity and environmental performance, into its European fleet. The aircraft will operate five times a week and connects FedEx hubs in Dublin, London Stansted, and Paris-Charles de Gaulle – one of the major FedEx hubs in Europe alongside Cologne […]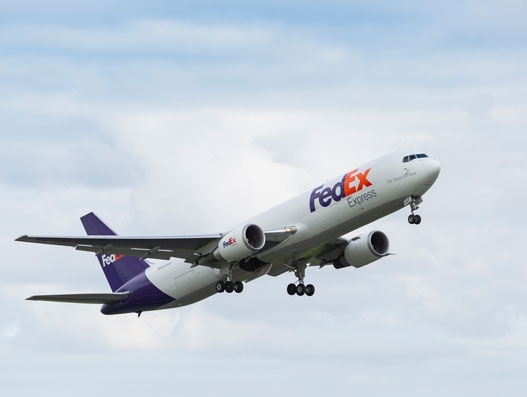 July 12, 2019: FedEx Express has inducted a new Boeing 767F cargo jet, which offers superior capacity and environmental performance, into its European fleet. The aircraft will operate five times a week and connects FedEx hubs in Dublin, London Stansted, and Paris-Charles de Gaulle – one of the major FedEx hubs in Europe alongside Cologne and Liège.
The Boeing 767F can carry up to 91,000 pounds of cargo, which represents an increase in capacity of approximately 16 percent compared to the aircraft it replaces. The new freighter is also 9 percent more fuel efficient than its predecessor, which combined with the higher capacity, reduces emissions by 21 percent per pound.
The new freighter offers more capacity for the existing Dublin-London-Paris route, offering Irish businesses that export to the UK, and mainland Europe, greater opportunity to ship their goods.
"We're very excited about the introduction of the new Boeing 767F on the Dublin-London-Paris route. Modernising our fleet with cleaner, quieter, and more efficient aircraft is a top priority for FedEx Express and this new freighter represents another exciting milestone in this process. The increased capacity of the Boeing 767F will also offer Irish customers who export, greater opportunity to ship their goods to both the UK and mainland Europe," said Eser Sezek, managing director, Ireland operations, FedEx Express.