Oman Air to operate on AMOS system
July 11, 2016: Oman Air has gone live with AMOS, a comprehensive, fully-integrated MRO software solution across the entire airline since March 2016.
Ali Redha Al Lawatiya, executive vice president, Engineering and Maintenance, Oman Air, commented, "This is a long-term and strategic partnership that will allow Oman Air to harness the latest technology as we deliver our award winning services. The new technology solution equips our Engineering & Maintenance department to provide high-end services to Oman Air as well as to our other airline customers. Both Swiss-AS and Exsyn have partnered effectively in the deployment of the solution. With the complete fleet data now in AMOS, Oman Air will now leverage its internal capability to rollout an effective decision-making technology platform.
Fabiano Faccoli, vice president, Customer Services at Swiss-AS, said, "Now that the AMOS implementation has been successfully completed, Oman Air Engineering & Maintenance Division is equipped with a state-of-the-art MRO software solution which helps them to provide services to the Oman Air fleet and third-party customers in a highly professional and efficient way while allowing them at the same time to introduce new technologies in their maintenance environment. A key success factor was to onboard EXSYN for the data migration work stream and the good collaboration throughout the project ultimately ensured project success."
In addition to the standard AMOS support/maintenance services provided by Swiss-AS, Oman Air has signed on the Swiss-AS' AMOS Operation Services (AOS), i.e. the Swiss-AS AOS team will support Oman Air regarding the operation of the application and database server.
The cooperation between Oman Air and EXSYN consisted in supporting Oman Air in migrating the fleet data into AMOS including the data of the newly arrived B787 fleet while using EXSYN's data migration solution, TITAN. Along this process EXSYN helped Oman Air with an inventory audit to make sure that this data was ready for transfer.
Developed and distributed by Swiss AviationSoftware, a 100 percent subsidiary of Swiss International Air Lines, AMOS has more than 140 customers worldwide.
You may also like:-
---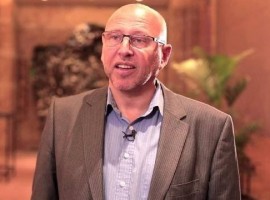 Air Cargo
Glyn Hughes, current global head of cargo at International Air Transport Association (IATA), leaves the airline industry organisation amidst the Covid-19 pandemic.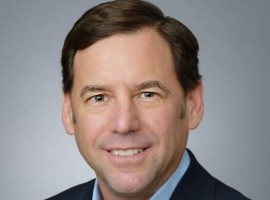 Logistics
Supply Chain
Mike Honious will succeed Randy Tucker, who is retiring as President & CEO of GEODIS in Americas.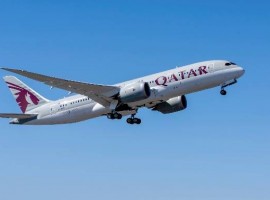 Aviation
By mid-October, Qatar Airways will operate 46 weekly flights to 14 destinations in Africa, including Addis Ababa, Dar es Salaam, Djibouti, Entebbe, Kigali, Kilimanjaro, Lagos, Mogadishu, Nairobi, Seychelles, Tunis, Windhoek and Zanzibar.