Lufthansa Aerial Services partners with Nordex Group for the use of drones in wind energy sector
Sept 26, 2016: Lufthansa Aerial Services (LAS) entered into a strategic partnership with the Nordex Group to jointly develop applications for the use of drones in the inspection of wind turbines.
With LAS, the Lufthansa Group is moving into a new area of business, and the company is part of Lufthansa Consulting GmbH. They provide commercial operation of drones for the inspection, surveying and monitoring of infrastructure facilities, as well as the management of data associated with this. Wind energy is one of the main sectors of industry which LAS will be focussing on.
"The market potential for the commercial use of drones in the wind energy sector is growing rapidly. Thanks to our cooperation with a partner as strong as Nordex, we can develop innovative solutions which will meet the needs of the wind industry in the best possible way. As well as the close inspection of rotor blades, another area of application is progress monitoring during the construction of new wind parks," explains Andreas Jahnke, managing director of Lufthansa Consulting.
One of the first pilot projects carried out in cooperation between LAS and the Nordex Group was for the close inspection of rotor blades on wind energy plants using a multicopter.
As with aeroplanes, the rotor blades must be inspected regularly, as they are exposed to strong winds, heavy weather conditions, and high levels of centrifugal force. Using industrial drones which are equipped with safety-related redundancy systems, the LAS drones fly along the rotor blades and, while doing so, generate a set of high resolution pictures of the surface.
You may also like:-
---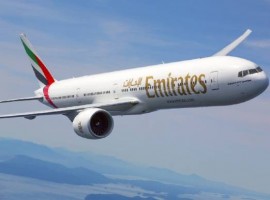 Aviation
The expanded schedule will offer enhanced connectivity for customers travelling to Dubai and beyond to Emirates' network of over 85 destinations.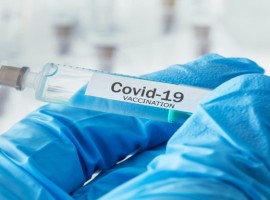 Air Cargo
Aviation
Prof. Dr Wouter Dewulf and Prof. Dr Roel Gevaers from the University of Antwerp and Pharma.aero's Frank Van Gelder share their views on how a weak supply chain can destroy the quality of the Covid-19 vaccine.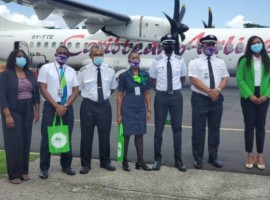 Air Cargo
Aviation
Dominica is known as the nature island of the Caribbean and its landscape boasts everything from waterfalls to mud ponds, as well as an array of exotic fauna and attracts hundreds of thousands of visitors annually.