Hartsfield-Jackson Atlanta International Airport to participate in ACI-IATA Smart Security programme
Sept 28, 2016: Airports Council International (ACI) North America/World Annual General Assembly, Conference and Exhibition by and between ACI World, the International Air Transport Association (IATA) and the City of Atlanta, the owner and operator of Hartsfield-Jackson Atlanta International Airport (ATL) has signed a memorandum of understanding (MoU)to participate in the Smart Security project. With this MoU, Hartsfield-Jackson Atlanta International Airport will become the first US airport to sign on to the Smart Security project.
Smart Security is a joint programme between ACI and IATA, on behalf of their respective members, and in collaboration with governments and industry stakeholders, that aims to define new concepts in passenger security screening at airports. The programme's goal is to strengthen aviation security while increasing operational efficiency and improving passenger experience. In Atlanta, some of the goals are to improve the checkpoint environment including queuing and repacking areas; to implement passenger tracking and queue management; and, to test innovative security lane configuration, including automation and design.
The Signatories' intention is to share information and expertise regarding innovations in passenger and cabin baggage screening, conduct practical operational testing and evaluation of Smart Security components at the airport. Trials will be conducted in collaboration with the Transportation Security Administration.
"The 2015 ACI World Annual Traffic Report ranks ATL as the world's busiest airport in terms of passenger traffic," said Angela Gittens, Director General, ACI World. "As such, the results and lessons learned from ATL's Smart Security pilot will make an invaluable contribution to the project and the Smart Security Guidance Material, which will ultimately benefit all airports in the deployment of Smart Security concepts."
"Smart Security solutions have been successfully implemented in airports across Europe with significant benefits to all stakeholders. And ongoing trials in Australia, the Middle East and Canada are looking positive," said Nick Careen, Senior Vice President Airports, Passenger, Cargo and Security, IATA. "We are excited to see ATL assuming a leadership role in bringing these concepts to the United States. This partnership is an important step toward realizing a new global model of airport security that will improve the experience for passengers while boosting the efficiency of security checkpoints."
"We are honoured to become the first airport in the United States to participate in the Smart Security project," said Roosevelt Council, Jr., Interim General Manager, ATL. "Participating in the program will allow us to obtain vital data that will further increase operational efficiency here in Atlanta and will provide guidance and direction for other airports across the country."
You may also like:-
---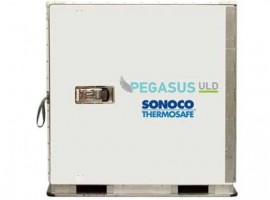 Logistics
FAA approval officially enables reciprocal EASA (European Aviation Safety Agency) approval, which is anticipated in the very near future.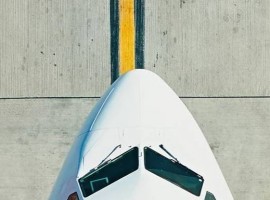 Logistics
The global rollout of CargoWise across a. hartrodt operations in Asia, South and North America, Oceania and Europe, will be a staged process with completion by March 2023.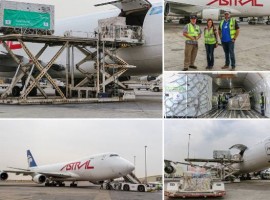 Air Cargo
Logistics
The hospital which included generators, tents, HEPA filters and medical equipment, can facilitate up to 200 people to receive potential lifesaving treatment.