Halifax Stanfield acknowledges the 15th Anniversary of September 11
Sept 12, 2016: Halifax International Airport Authority (HIAA) acknowledges the 15th anniversary of September 11, 2001 and the efforts of the airport community to respond to the events of that tragic day.
"This is a time for reflection," says Joyce Carter, president & CEO, HIAA.
"Our thoughts go out to everyone near and far who were affected by the terror attacks on that fateful day."
At approximately 11:35 a.m. on September 11, 2001, a United Airlines B767 landed at Halifax Stanfield International Airport. It was the first of 40 aircraft carrying some 8,000 passengers and crew that were diverted to Halifax that day. Halifax Stanfield accepted the greatest number of aircraft of any airport and was the first major airport to have all diverted flights back in the air.
"It's been 15 years since hundreds of Halifax Stanfield employees responded quickly, professionally and with great compassion to the tragic events of a day that changed world history," says Carter.
"The memories are still very vivid for many of us who were working here on September 11, 2001, myself included. I remember, in the midst of the tragedy and devastation of the day, how very proud I was to witness my colleagues stop everything and team together to focus entirely on the needs of the thousands of people who arrived unexpectedly on our doorstep. It took five days before flights started moving again and during that time members of our airport community along with so many Nova Scotians opened their hearts and their homes to these unexpected visitors," she says.
You may also like:-
---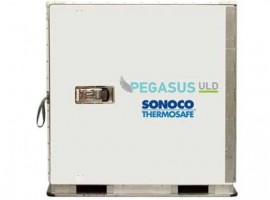 Logistics
FAA approval officially enables reciprocal EASA (European Aviation Safety Agency) approval, which is anticipated in the very near future.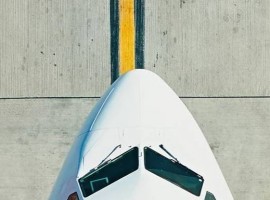 Logistics
The global rollout of CargoWise across a. hartrodt operations in Asia, South and North America, Oceania and Europe, will be a staged process with completion by March 2023.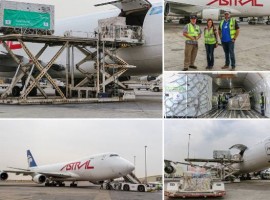 Air Cargo
Logistics
The hospital which included generators, tents, HEPA filters and medical equipment, can facilitate up to 200 people to receive potential lifesaving treatment.