Embraer signs deal with Colorful Guizhou Airlines for up to five E190s
Sept 03, 2016: Embraer, leading manufacturer of commercial jets, has signed an agreement for up to five E190s with a Chinese low-cost regional and trunk carrier, Colorful Guizhou Airlines, including two firm orders and three purchase rights.
The contract has an estimated value of USD 249 million at the current list price, if all purchase rights are exercised. The two aircraft will be delivered in 2017.
The firm order will be included in Embraer's 2016 third-quarter backlog.
In June 2015, during the 51st International Paris Air Show, Colorful Guizhou Airlines placed an order for seven firm E190s, four of which have already been delivered.
Zhai Yan, chairman of Guizhou Industrial Investment (Group) and chairman of Colorful Guizhou Airlines, said, "As a newly-established and the first locally-owned airline in Guizhou province, Colorful Guizhou Airlines needs mature aircraft and services to guarantee our steady operation. Based on the aircraft's performance during the past eight months, we are glad we picked Embraer's E190, an aircraft model with good economy, unparalleled cabin comfort, and high reliability, which has enabled us to provide passengers with a good travel experience. We hope that the E190 fleet can help us build a sky passageway inside and beyond Guizhou province, and eventually contribute to improving the connectivity of China's Southwest Region."
"Colorful Guizhou Airlines' decision to purchase more E190s means a lot to Embraer," said Guan Dongyuan, senior vice president of Embraer and president of Embraer China.
"China is among the most dynamic aviation markets in the world, and Guiyang is an important potential hub in southwestern China and we are glad to be part of it with Colorful Guizhou Airlines," said Guo Qing, vice president, Sales & Marketing, Commercial Aviation, Embraer China.
"Embraer applauds the Chinese government's 'Belt and Road Initiatives', and we hope that, as an aircraft manufacturer, we can contribute in this process by providing the best products to our customers."
Colorful Guizhou has already opened nine routes, including Guiyang-Zhuhai, Guiyang-Tianjin, Guiyang-Nanjing, etc., transporting over 140,000 passengers over the past eight months.
Embraer has been leading Chinese regional aviation with a market share of around 80 percent for several years.
Embraer has now logged 228 firm orders in China, including 190 commercial aircraft, 21 of which are pending government approval, and 38 executive jets. To date, 168 aircraft have been delivered.
You may also like:-
---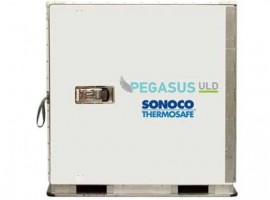 Logistics
FAA approval officially enables reciprocal EASA (European Aviation Safety Agency) approval, which is anticipated in the very near future.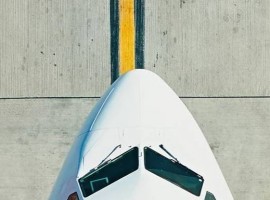 Logistics
The global rollout of CargoWise across a. hartrodt operations in Asia, South and North America, Oceania and Europe, will be a staged process with completion by March 2023.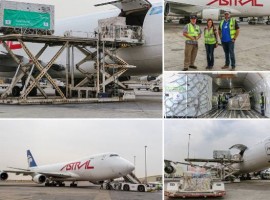 Air Cargo
Logistics
The hospital which included generators, tents, HEPA filters and medical equipment, can facilitate up to 200 people to receive potential lifesaving treatment.