Czech Airlines Technics to provide aircraft maintenance for China Eastern Airlines
July 28, 2016: Czech Airlines Technics (CSAT) will provide aircraft maintenance services to Chinese air carrier, China Eastern Airlines.
CSAT will thus provide line maintenance for aircraft servicing the new Prague - Shanghai route.
Since September 2015, CSAT has been providing line maintenance for Hainan Airlines and its plan is to start providing the same service for Sichuan Airlines this year.
China Eastern Airlines is launching a new regular direct scheduled service between Prague and Shanghai on June 23, 2016. From this date, CSAT will provide China Eastern Airlines with line maintenance of its Airbus A330 and, eventually, Boeing B767 and B777, arriving in Prague on Tuesdays, Thursdays and Sundays. The service agreement was entered into for an unlimited period of time.
"China Eastern Airlines is the third Chinese air carrier with whom CSAT has a Line Maintenance Agreement. The co-operation with another Chinese airline proves that CSAT provides quality work with an emphasis on pursuing high safety standards, flexible pro-client approach and adherence to deadlines," said Václav ?eho?, chairman of the Czech Aeroholding Board of Directors, which is the sole shareholder of CSAT.
He adds, "China Eastern Airlines is the thirteenth non-European air carrier and one of the 58 contractual partners which CSAT provides with line maintenance of scheduled and non-scheduled flights."
CSAT will provide China Eastern Airlines with both regular line maintenance and repairs of any defects that may occur.
The regular line maintenance will include, among other jobs, inspections according to the carrier's instructions and assistance to the crew and ground personnel with their duties on apron areas.
In regards to ad-hoc maintenance, such as defect which must be fixed prior to a scheduled take-off, CSAT will provide the air carrier with repairs of defects detected by the crew in flight or during ground control.
You may also like:-
---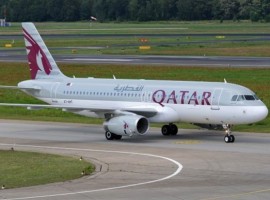 Aviation
The airline's variety of fuel-efficient efficient aircraft and strategic network management has enabled it to quickly resume flights and expand services in line with passenger demand.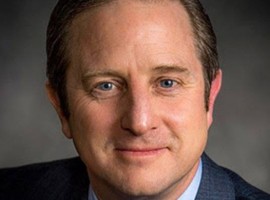 Aviation
As Boeing's first chief sustainability officer, Raymond will be responsible for further advancing Boeing's approach to sustainability that is focused on environmental, social and governance priorities, stakeholder-oriented reporting and company performance.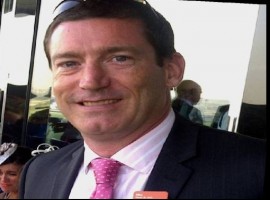 Air Cargo
Eastern Airlines has roped in Mike Duggan as director of International Cargo Business Development. Duggan will also be responsible to lead and support the carrier's move into freighter operations.