Canada's AirSprint signs order for up to 12 Embraer Business Jets
July 07, 2016: Embraer Executive Jets has entered into an agreement with AirSprint, a privately held fractional aircraft ownership company based in Calgary, Alberta, for up to 12 Legacy 450, which consists of two firm orders with expected delivery in Q4 2016 and 10 purchase options with initial delivery dates starting in Q1 2017.
This agreement has an estimated value of $198 million at the current list price, if all options are exercised.
The announcement was made at the opening of the Canadian Business Aviation Convention and Exhibition (CBAA).
The firm orders of this purchase agreement have been included in the Company's second quarter backlog. Deliveries of the Legacy 450 to AirSprint will begin as soon as the aircraft is awarded type certification by Transport Canada Civil Aviation (TCCA), which is expected to occur in the fourth quarter.
"AirSprint customers will be the first in the country to benefit from the true innovations that the Legacy 450 brings in terms of comfort, performance, efficiency, and availability," said Marco Tulio Pellegrini, president & CEO, Embraer Executive Jets.
"The Legacy 450 is an exciting and important addition as we grow and evolve our fleet of aircraft," said James Elian, president and COO of AirSprint.
The Legacy 450, which entered service in late 2015, is the first mid-light business jet with a six-foot standup cabin, digital flight controls, based on full fly-by-wire technology, featuring side-stick controls. The state-of-the-art Rockwell Collins Pro Line Fusion avionics suite on four 15.1-inch high-resolution LCD displays allows graphical flight planning and offers pilots the advantages of paperless operations. The optional E2VS (Embraer Enhanced Vision System), which includes a Head-Up Display, provides a technological advantage typically only seen in much larger aircraft.
Embraer is the leading manufacturer of commercial jets up to 130 seats. The company maintains industrial units, offices, service and parts distribution centres, among other activities, across the Americas, Africa, Asia and Europe.
You may also like:-
---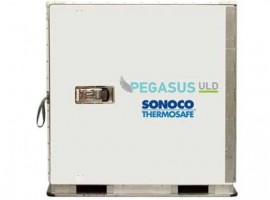 Logistics
FAA approval officially enables reciprocal EASA (European Aviation Safety Agency) approval, which is anticipated in the very near future.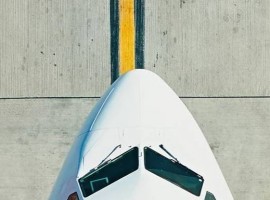 Logistics
The global rollout of CargoWise across a. hartrodt operations in Asia, South and North America, Oceania and Europe, will be a staged process with completion by March 2023.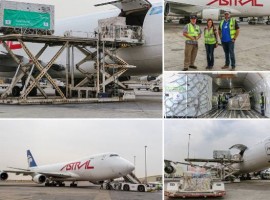 Air Cargo
Logistics
The hospital which included generators, tents, HEPA filters and medical equipment, can facilitate up to 200 people to receive potential lifesaving treatment.