3rd generation Orbis Flying Eye Hospital conducts inaugural Hong Kong tour
Sept 28, 2016: Orbis , the non-governmental organization (NGO) and FedEx Express (FedEx) have jointly announced the launch of the third generation Orbis Flying Eye Hospital's inaugural tour in Hong Kong, following its maiden sight-saving mission in Shenyang, China. The visit from now to October 2 will feature guided tours of the plane's many state-of-the-art facilities so that the public can learn more about Orbis' sight-saving mission.
More than six years in the making, the new Flying Eye Hospital is the world's only mobile ophthalmic teaching hospital, on board an MD-10 aircraft donated to Orbis by its longtime aviation sponsor, FedEx. Hundreds of experts, including FedEx aircraft maintenance team, contributed their avionics, hospital engineering, technology and clinical expertise to the transformation of the aircraft into today's Flying Eye Hospital. The new state-of-the-art plane features a modular design, 3D technology and live broadcast capabilities, empowering Orbis and its Volunteer Faculty to train more doctors, nurses and healthcare professionals – ultimately restoring more sight.
"The Flying Eye Hospital plays a vital role in Orbis' mission to bring the world together to fight blindness. Equal parts teacher, envoy and advocate, this powerful tool energizes change as we implement key long-term global initiatives," said Paul Forrest, chief development officer, Orbis International. Speaking at the opening ceremony, Forrest expressed his heartfelt thanks to Orbis Hong Kong's many donors and sponsors for their tireless support. "Our launch of this new third-generation Flying Eye Hospital not only marks a new chapter in our shared sight-saving journey, but also brings us a significant step closer to our dream of eliminating avoidable blindness forever."
FedEx has supported Orbis for more than 33 years through more than US$22 million in donations and in-kind shipping. In June this year, FedEx announced its renewed commitment to fighting avoidable blindness with a US$5.375 million commitment to Orbis for five years, including financial, logistics and operational support.
"FedEx is proud to help Orbis's sight-saving vision take flight," said Anthony Leung, managing director, FedEx Express, Hong Kong and Macau. "We are excited to see many more people benefit from the new Flying Eye Hospital in the future. In addition, as a global sponsor of Orbis, FedEx sponsors the FedEx Fellowship program for ophthalmologists, delivers critical medical supplies to Orbis programs around the world, and provides volunteer pilots to fly the Flying Eye Hospital."
Prior to its visit to Hong Kong, the Flying Eye Hospital completed its maiden sight-saving mission in Shenyang, China earlier this September. FedEx volunteer pilots, Captain David Blizzard and Captain Michael Flood then flew the aircraft from Shenyang to Hong Kong.
For more than 30 years, Orbis has helped countries build the skills and resources they need to prioritize and deliver quality eye care to their local communities. Their team of over 400 expert medical volunteers, from 30 countries, accomplishes this by training local medical teams both in their hospitals and on the Flying Eye Hospital, with an emphasis on quality and safety standards for patient care.
You may also like:-
---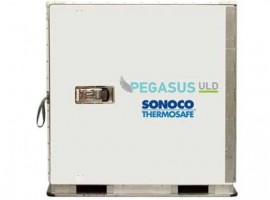 Logistics
FAA approval officially enables reciprocal EASA (European Aviation Safety Agency) approval, which is anticipated in the very near future.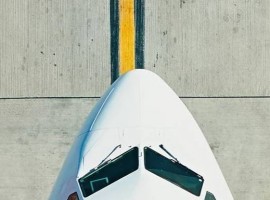 Logistics
The global rollout of CargoWise across a. hartrodt operations in Asia, South and North America, Oceania and Europe, will be a staged process with completion by March 2023.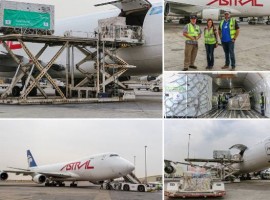 Air Cargo
Logistics
The hospital which included generators, tents, HEPA filters and medical equipment, can facilitate up to 200 people to receive potential lifesaving treatment.