Bengaluru Airport launches airport app to enhance travel experience
Sept 19, 2016: Bangalore International Airport Limited (BIAL) looks at digital transformation with the launch of BLR Airport mobile app to improve its customer's digital interaction. This step is taken in collaboration with global technology company ThoughtWorks.
Through the digital platform bouquet of services, BIAL aims at revolutionising the travel experience at the Kempegowda International Airport, Bengaluru (KIAB) through a combination of digital technologies that include the Internet of: things, people, services and data.
In June 2016, BIAL introduced a Twitter hashtag #Flightstatus an automated notification feature that allows passengers to receive flight status on their social channel. The Twitter hashtag was introduced as part of BIAL's ongoing efforts to engage with its audiences on social platforms.
BIAL steps up the game by committing to a futuristic and innovative vision of The Smart Airport - a digitised, seamlessly connected and intuitive airport that is positioned as the 'Gateway to South India'.
The airport app includes a number of useful features to help simplify the passengers airport experience. Customers will find the BLR Airport app easy, engaging and simple to use. The navigation provides an intimate interface with real-time flight information and commercial offerings. Available on iOS and Android platforms, the app is designed to provide customers with the best of airport navigation powered by Google Indoor Maps (the first Indian Airport to use Google Indoor Maps), context-specific operational and commercial notifications powered by beacon technology deployed by leveraging leading industry standards.
Sanjay Reddy, MD, BIAL, stated, "The 'BLR Airport' app is an example of how we are leveraging technology to make travel through the airport simple and easy. As we move forward our concerted efforts will be in introducing innovative and interactive digital solutions that will create value for our customers."
BIAL's digital partner, ThoughtWorks, undertook a detailed study of 14 leading airport apps, to ascertain the most powerful features for the 'BLR Airport' app. The key features of the app which is aimed at giving travelers an 'airport in their pocket' experience allows flight tracking, provides timely updates related to flights and gates, shares special Retail and F&B offers. For Android users they get an additional feature of one touch WiFi connectivity. The app's underlying design principle is maintaining an easily navigable user journey through intuitive design and is based on the airport's philosophy of providing its customers a 'Naturally, Easy Experience'.
You may also like:-
---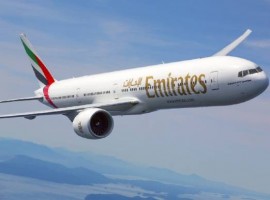 Aviation
The expanded schedule will offer enhanced connectivity for customers travelling to Dubai and beyond to Emirates' network of over 85 destinations.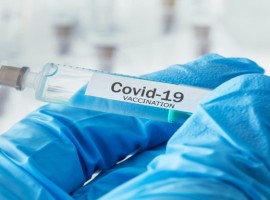 Air Cargo
Aviation
Prof. Dr Wouter Dewulf and Prof. Dr Roel Gevaers from the University of Antwerp and Pharma.aero's Frank Van Gelder share their views on how a weak supply chain can destroy the quality of the Covid-19 vaccine.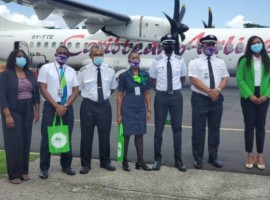 Air Cargo
Aviation
Dominica is known as the nature island of the Caribbean and its landscape boasts everything from waterfalls to mud ponds, as well as an array of exotic fauna and attracts hundreds of thousands of visitors annually.