Air cargo gets social
While the air cargo industry is taking tiny strides in social media adoption, it is essential for the industry to work strategically to leverage social media to drive efficiencies and connect with core audiences, partners, and clients.
Surya Kannoth
"Every person is only six humans away from anyone in the world via social media. It's not possible to physically meet all of these people, however, we can connect through the various channels of social media. This is called an 'information tsunami'," explained Enno Osinga, former senior vice-president of cargo at Amsterdam-Schiphol airport, at a session on social media during CNS 2015.
Now that we are well into the digital age, social media is forging a new era in business opportunity and engagement. While the air cargo industry is taking tiny strides in social media adoption, it is essential for the industry to work strategically to leverage technology and media to drive efficiencies and connect with core audiences, partners, and clients.
Today, eight out of ten companies believe their investment in social platforms will increase business. Companies are reporting an increase of both their IT and marketing departments; that will grow their headcount due to the use of social media. This also requires companies to look for people with new skillsets for their marketing and IT departments.
According to a study conducted by Oracle, the top four commonly used social networks for companies to engage prospects, customers and partners are Facebook (92 percent), Twitter (86 percent), LinkedIn (80 percent) and YouTube (75 percent). Google-Plus (45 percent), Pinterest (39 percent) and Instagram (26 percent) are also widely used. Many companies (45 percent) said they currently use three to five social platforms to reach and respond to target audiences.
"We view it as an essential platform not only for maintaining and developing existing contact with customers and partners, but also for initiating new business, and we hear the same sentiments from the rest of our cargo community," says Jonas van Stekelenburg, Head of Cargo, Schiphol Cargo.
Explaining Schiphol's social media strategy, Stekelenburg says, "We use social media to showcase our expertise, and to provide our community with a platform to do the same. For example, we have written blogs on green cargo initiatives, pharma gateway Amsterdam and our unique Customs offering."
Schiphol Cargo currently uses Twitter and LinkedIn, which are in the top three most used channels in the B2B arena. It isalso looking into different social media opportunities as the take-up grows and the benefits are seen. "We enjoy using video and images to get a message across in a visual way. Like many other organisations we mainly use Linkedin, and Twitter but platforms such as Whatsapp or WeChat (from China) keep surprising us," he adds.
"The passenger, business-to-consumer, side of aviation is well-known for its social media campaigns. For air freight and other companies that operate in the business-to-business (B2B) environment, social media adoption has been comparatively slower. However, this is changing. Many air cargo companies have started utilizing the most suitable platforms for B2B communication such as LinkedIn to create focused industry and discussion groups," observes Katherine Kaczynska, manager - corporate communications, IATA.
Specifically in the air cargo arena, social media was a key campaign tool for IATA in its ULD safety campaign. With a strong online presence, apart from IATA.org, IATA uses Twitter, YouTube, LinkedIn, Facebook, Instagram, and Flickr to engage with its audiences. Social media channels allow IATA to raise awareness of key industry issues and encourage discussion on important topics in a way that suits specific audiences.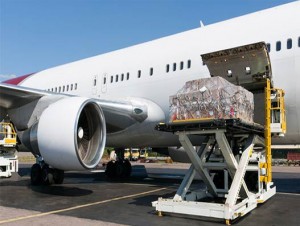 IATA recently launched a campaign to raise awareness of illegal wildlife  trafficking. Social media was key to the success of the campaign. Online  communities carry a strong and influential voice, and IATA gained much  from engaging directly with individuals and organizations through these  channels.
"IATA sees social media as an essential business enabler for the air cargo  industry. As the industry grows, it will be important for companies to  work strategically to leverage the new opportunities that social media  presents to drive efficiencies and connect with core audiences, partners, and clients. Air cargo companies that don't participate will lose out," believes Kaczynska.
Social networks like Facebook still seem to be relatively little utilized in the business-to-business sector. However, Lufthansa Cargo has had a Facebook presence for nearly five years now in addition to its intensive use of Instagram and YouTube. "At the moment, we are working on massively expanding our activities on LinkedIn and are excited about our growing network of direct contacts. We use social media to reach out to our customers as well as our colleagues and the interested public. We are not simply advertising, but are working hard to maintain a real dialogue and use this to create an understanding of what we do as a company," explains Andreas Pauker, Head of PR & Internal Communications, Lufthansa Cargo.
Engagement through relevant social media channels can help air cargo companies increase peer-to-peer engagement with business partners, build a stronger brand and find customers and influencers in new, untapped markets.
Lufthansa Cargo shares a lot of exciting events on its Facebook page. "Aviation in itself is a huge source of fascination – but when we add to that helping reintroduce lions to the wild, transporting vehicle prototypes to icy wastelands or bringing doctors to Nairobi as part of our Cargo Human Care aid project, a very unique appeal emerges. We are not just in the business of flying cargo crates. We also fly exciting stories! On Facebook alone, we are able to reach some 125,000 fans directly," says Pauker.
While Lufthansa uses its Facebook page to provide a look behind the scenes and show the great work being done in our industry, it uses LinkedIn to provide more specific technical information. "On the one hand, we use Lufthansa Cargo's LinkedIn profile to do this centrally, but we also engage in a more de-centralised way as well; for example, when our Board members or sales colleagues network with customers and exchange views using social media. We don't consider this the future; this is our present. To offer a comparison: When you receive an email, you don't respond by saying, "Please send me a fax." The issue should be the primary concern, not the method of communication," clarifies Pauker.
"We just want to be available to our customers and the public – and we see great opportunities in doing so. And that doesn't stop with social media: It's incredibly easy for our customers to contact us using the Lufthansa Cargo app," he adds.
As more and more companies in the air cargo space get socially enabled, a realm of opportunity exists for professionals in the air cargo sector to utilize social media as a key component of an existing marketing platform.Air cargo is a fast paced dynamic industry; events can unfold very quickly and social media couldn't be a better fit.
You may also like:-
---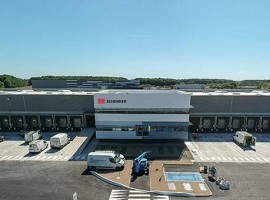 Logistics
In order to reduce its ecological footprint, DB Schenker has equipped the new Orleans building with the latest technologies such as LED lighting, and maintains its premises without chemicals.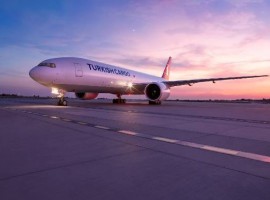 Air Cargo
Turkish Cargo increased its global market share to 5.4 per cent from 3.9 per cent by accomplishing a growth by 67 per cent within the first half of 2020 thanks to its special cargo operations it has been maintaining by building up a global air bridge.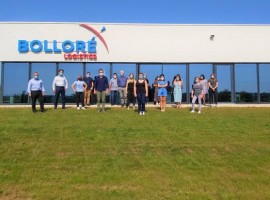 Logistics
It emphasises the company's desire to support its long-standing and more recent customers in the area by delivering local services, supported by its global network.