AirBridgeCargo Airlines transports 43,605 tonnes of cargo in January
Feb 17, 2016: AirBridgeCargo Airlines (ABC) has reported a confident start to 2016 with a 30 percent year-on-year rise in tonnage in January, a record performance and growth for the airline for the first month of the year.
In January, ABC transported 43,605 tonnes of cargo onboard its Boeing freighter fleet serving major markets in Europe, North America and Asia Pacific. This strong performance is mostly attributed to last year's dynamic expansion of the carrier's fleet and network in response to the diverse needs of ABC's customers worldwide. Newly- launched destinations included Singapore and Hanoi in Asia Pacific, Helsinki in Europe, and Los Angeles and Atlanta in North America, all extending and enhancing ABC's network.
ABC's network growth was supported in 2015 by the addition of three more Boeing 747 freighters to the airline's fleet. The overall expansion of its routes and fleet enabled AirBridgeCargo to comfortably enter 2016 with one of the highest FTK growth performances in the industry.
Denis Ilin, executive president, ABC, said, "For ABC, our January results came as a confirmation of our chosen strategy based on a combination of operating a highly efficient fleet, network expansion to the points of production and consumption, and a high level of service quality delivered by a team of skilled air cargo professionals. We will continue this path in 2016, offering to our customers the maximum range of services using the unique capabilities of our 747 freighters.
"2016 will be another challenging year for ABC and a certain milestone of our growth. The company's recent development has resulted in diversified network coverage, matched by a high level of service that has helped us to gain the appreciation and trust of our customers in what we do. However, we are being asked by clients for direct cargo services to some destinations which we are still missing in our network. As a consequence, we see ABC's further development in creating a really global network and competitive global value proposition for our customers resulting in us delivering high quality air cargo delivery services to new regional markets and new customers. We want AirBridgeCargo service to become a common feature that is accepted and recognised in every part of the cargo world. Only through this we will be able to adequately respond to the evolving needs of our clients and the challenges of the global economy."
You may also like:-
---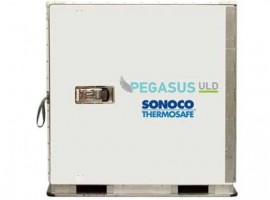 Logistics
FAA approval officially enables reciprocal EASA (European Aviation Safety Agency) approval, which is anticipated in the very near future.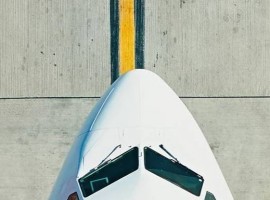 Logistics
The global rollout of CargoWise across a. hartrodt operations in Asia, South and North America, Oceania and Europe, will be a staged process with completion by March 2023.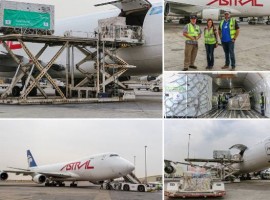 Air Cargo
Logistics
The hospital which included generators, tents, HEPA filters and medical equipment, can facilitate up to 200 people to receive potential lifesaving treatment.