'Trix' the dinosaur lands with AF-KLM-Martinair Cargo in The Netherlands
Aug 27, 2016: KLM Cargo transported the skeleton of a Tyrannosaurus Rex from the United States to the Naturalis Biodiversity Centre in Leiden.
The T.rex, nicknamed Trix, weighs around 6,000 kilograms and is around 13 metres long. The skeleton, found in Montana, USA, landed at Amsterdam Airport Schiphol on August 24.
Trix will be proudly displayed at the Naturalis Biodiversity Centre in Leiden from September 10, when the exhibition 'T.rex in Town' opens to the public.
It was carried to Leiden by truck, accompanied by TV presenter Freek Vonk.
"It is an honour for KLM Cargo to be allowed to transport this queen of the dinosaurs. Our expert staff have brought Trix over with the utmost care. This specialism distinguishes KLM Cargo from other cargo carriers," said Marcel de Nooijer, executive vice president of KLM Cargo.
Trix roamed North America around 66 million years ago.
The Tyrannosaurus Rex is one of the best-known dinosaur species in the world, because it appeals to the imagination, having been one of the biggest predators on the face of the planet. Trix's bones were carefully excavated in 2013, under auspices of the Dutch palaeontologist Dr Anne Schulp.
KLM Cargo transports regular cargo as well as special and unusual shipments, ranging from exclusive paintings and sports cars to race horses and rhinos, and now even a T.rex.
In 2015, Air France KLM Cargo transported 1.2 million tonnes of freight.
You may also like:-
---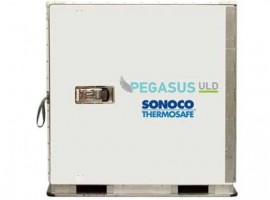 Logistics
FAA approval officially enables reciprocal EASA (European Aviation Safety Agency) approval, which is anticipated in the very near future.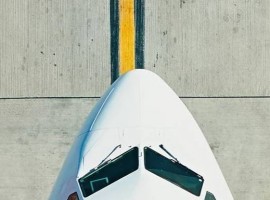 Logistics
The global rollout of CargoWise across a. hartrodt operations in Asia, South and North America, Oceania and Europe, will be a staged process with completion by March 2023.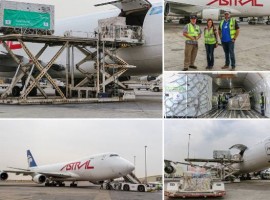 Air Cargo
Logistics
The hospital which included generators, tents, HEPA filters and medical equipment, can facilitate up to 200 people to receive potential lifesaving treatment.