Trinity Logistics USA inks multi-million-dollar deal with Etihad Cargo
Oct 13, 2016: Trinity Logistics USA has inked a multimillion dollar deal with Etihad Cargo , the freight division of Etihad Airways. The deal will allow the carrier operate a weekly wide-body freighter service from Colombo in Sri Lanka to Columbus in Ohio and further to East Midlands Airport in the United Kingdom, on behalf of the New York-based global freight forwarder.Etihad Cargo operated several charter flights for Trinity Logistics over the summer, and the formalising of a long-term agreement is testament to the success of the collaboration.Trinity Logistics is one of North America's most renowned freight forwarders in the fashion industry, with a growing footprint throughout the US and Asia. The Colombo–Columbus–East Midlands service has been introduced to facilitate the movement of the latest high fashion from Sri Lanka for big box retailers in the US and support the company's US export growth to Europe, the Middle East and Asia.David Kerr, Etihad Cargo Senior Vice President, said, "Through our partnership, Etihad Cargo and Trinity Logistics are committed to facilitating this important trade. The flexibility our freighter fleet affords us means we are well placed to serve the fashion industry which is so reliant on a responsive supply chain."Sri Lankan apparel exports exceeded US $4.5bn in 2015, representing 40 per cent of the country's total exports, data from the Sri Lanka Export Development Board stated.Victoria's Secret, GAP, Nike, Tommy Hilfiger, Speedo and Abercrombie & Fitch are just some of the well-known brands whose garments are manufactured in Sri Lanka.The country is a popular place to have manufacturing facilities for ethically conscious brands because of the way it embraces working conditions free of sweatshop practices such as child or forced labour. Many of its factories are LEED Platinum and Gold certified and follow international standards of recycling and waste management practices.Trinity Logistics President David Pereira said, "We select our global carrier partners based on their ability to understand the business of our clients. With Etihad Cargo, they not only displayed knowledge, but understood the value of creating a sustainable product to a very important cargo zip code in United States. We expect our clients to benefit greatly from this game changing solution that guarantees them speed and predictability."The new service will operate from Colombo's Bandaranaike International Airport to Rickenbacker International Airport in Columbus. In recent years Columbus has become a major logistics hub thanks to its access to more markets within a 10-hour drive than any other major city in the US.Elaine Roberts, President & CEO of the Columbus Regional Airport Authority, operator of Rickenbacker International Airport, said, "Our sincere thanks to Trinity Logistics and Etihad Cargo for this new Columbus service. This new service strengthens Columbus' connections to the world through premier partnerships with the air cargo industry."Etihad Cargo will operate its Boeing 777F and Boeing 747F aircraft, with maximum payloads of 103 tonnes and 140 tonnes respectively, on the route.
You may also like:-
---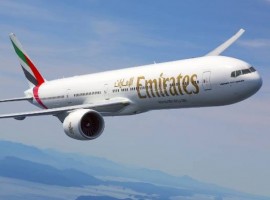 Aviation
The airline continues to gradually and safely restore its network, delivering on its health and safety promise as it responds to growth in passenger demand across the globe.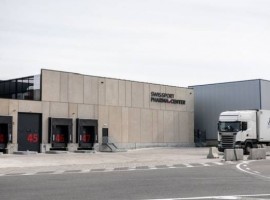 Logistics
All of them are certified by the IATA CEIV Pharma or by the British MHRA, making them benchmark operations in the Swissport network.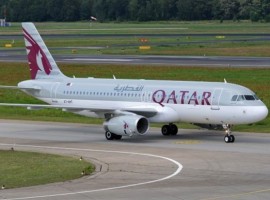 Aviation
The airline's variety of fuel-efficient efficient aircraft and strategic network management has enabled it to quickly resume flights and expand services in line with passenger demand.