Qatar Airways Cargo becomes the first carrier to fully implement IATA Cargo-XML messaging standard
Sept 14, 2016: Qatar Airways Cargo has fully implemented and integrated the next generation messaging standard, Cargo-XML in its core cargo management system, CROAMIS. This complements the carrier's e- initiatives such as e-AWB, e-freight, e-CSD and e-booking.
The Cargo-XML messaging is an initiative mandated by International Air Transport Association (IATA) that simplifies the electronic data interchange between airlines and other air cargo stakeholders.
Cargo-XML is recognised as the universal language for improving e-commerce, and therefore facilitates growth in trade and encourages participation in global commerce through electronic data submission for all air cargo shipments.
The new messaging system supports easier transmission of more electronic documents, thereby streamlining air cargo processes and reducing their costs.
Ulrich Ogiermann, chief officer Cargo, Qatar Airways, said, "With the implementation of this new messaging standards, we are now able to offer numerous benefits to our partners in the supply chain including customers and regulatory authorities who have adopted Cargo-XML."
"With its adoption of Cargo-XML Qatar Airways is bringing the freight industry one step closer to achieving messaging standardisation on a global scale," said Glyn Hughes, Global head of Cargo, IATA.
"Achieving alignment across the industry – IATA's goal – not only facilitates trade growth and improves cargo security, it also helps to ensure that the millions of tonnes of air cargo transported annually from medicines to crucial electronic components reach the consumer more easily."
The Cargo-XML specifications are compatible with other industry standards such as the World Customs Organisation (WCO) and International Standards Organisation (ISO), hence adopting a common messaging standard for all air cargo shipments will lead to the transfer of technically correct information between airlines and customs.
Last year, Qatar Airways Cargo successfully rolled out its Cargo Reservations, Operations, Accounting and Management Information System (CROAMIS), developed through an innovative co-funded model between Qatar Airways Cargo and the global IT service provider Wipro.
In August, the US Customs and Border Protection had announced its decision to adopt the XML system to collect advanced data about the US export shipments.
You may also like:-
---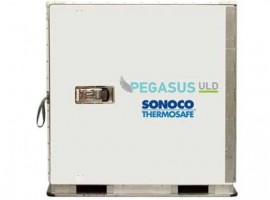 Logistics
FAA approval officially enables reciprocal EASA (European Aviation Safety Agency) approval, which is anticipated in the very near future.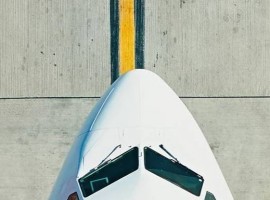 Logistics
The global rollout of CargoWise across a. hartrodt operations in Asia, South and North America, Oceania and Europe, will be a staged process with completion by March 2023.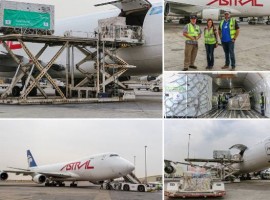 Air Cargo
Logistics
The hospital which included generators, tents, HEPA filters and medical equipment, can facilitate up to 200 people to receive potential lifesaving treatment.