IATA CEIV certification comes to Turkish Airlines' Istanbul cargo hub
Aug 27, 2016: Turkish Airlines' Istanbul cargo hub has been awarded with the IATA CEIV (Center of Excellence for Independent Validators) Pharma certificates. This is due to its efforts to preserve the integrity of the cargo operations of healthcare products.
Performing its operations as per the IATA CEIV Pharma certificate that covers the requirements of the international GDP guides (EU and WHO), IATA PCR (Perishable Cargo Regulations) Section 17 and TCR (Temperature Control Regulations), and targeting excellence in air cargo transportation and cargo handling services, Turkish Cargo has been entitled to IATA CEIV Pharma certificates for its Istanbul hub.
All personnel are made aware of the severity and importance of the problems possible to occur in such transports.
Turkish Cargo has totally 3000 m² special storage areas covering four different temperature ranges (from -20 °C to +25 °C) in an indoor area of 43.000 m² on a total area of 71.000 m².
The healthcare products are stored in a dedicated area of 1030 m². All storing and handling processes are carried out as specified in the relevant regulations.
Temperatures are monitored with the telemetry system, and all cargo movements are tracked with COMIS, Turkish Cargo's IT software in real time.
For the special cargo operations, a dedicated team ensures smooth continuation of the process. The temperature- and time-critical consignments are the last cargoes prepared for loading and the first ones loaded into the aircraft in order to minimise their exposure to outer environment.
With its thermal blanket and active container services, Turkish Cargo aims to minimise the risk to highly sensitive healthcare products. As an indication of the importance it gives to such consignments, Turkish Cargo is planning to commission the "Thermal Dolly" service and using it for the temperature- and time-critical consignments soon.
To that end, special equipments, storage facilities, compatible handling procedures, and above all, strong harmonised among all elements of the entire cold chain are very important.
In this context, Turkish Cargo management seeks for strong and long-lasting co-operations in the pharmaceuticals and healthcare products transportation, and adopting the approach that all elements of the cold chain will win, it gives priority to such transports in all aspects.
You may also like:-
---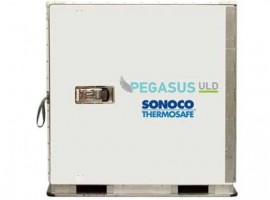 Logistics
FAA approval officially enables reciprocal EASA (European Aviation Safety Agency) approval, which is anticipated in the very near future.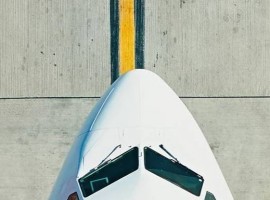 Logistics
The global rollout of CargoWise across a. hartrodt operations in Asia, South and North America, Oceania and Europe, will be a staged process with completion by March 2023.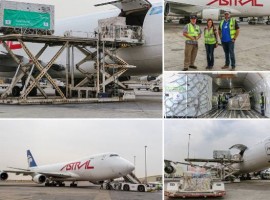 Air Cargo
Logistics
The hospital which included generators, tents, HEPA filters and medical equipment, can facilitate up to 200 people to receive potential lifesaving treatment.