Air France-KLM to operate only 5 freighters by end of 2016
May 06, 2016: Air France-KLM Group plans to operate only 5 full freighters by the end of 2016. Currently the group operates 8 full freighters. The decision to rationalise its capacity is part of the Group's framework of Perform 2020. Accordingly, 1 MD-11 freighter was retired during the first quarter of 2016. This was among the many other decisions announced after the board of directors of Air France-KLM met on May 3 to examine the accounts for the first quarter of the financial year 2016. The meeting was chaired by outgoing chief executive Alexandre de Juniac.
The Group's total cargo carried stood at 276,000 tonnes as against 301,000 tonnes for the same period in 2015. As for total revenue from cargo it was 529 million Euros as against 625 million Euros in the corresponding period last year.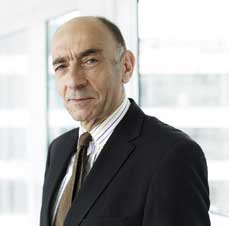 The Group continued to restructure its cargo activity to address the weak global  trade and structural air cargo industry overcapacity. During First Quarter 2016,  full-freighter capacity was reduced by 32 percent, while belly capacity increased by  0.7 percent, leading to a decrease in total capacity of 8.1 percent. Revenue per  Available Ton Kilometer (ATK) was nevertheless down by 10.8 percent like-for-like,  reflecting the industry overcapacity, especially on flows from Asia to Europe.
 The Group's total revenues for the first quarter of 2016 were stable at stable at 5.6  billion Euros versus the First Quarter of 2015. This is a decline of 1.3 percent  excluding the impact of currency (like-for-like).
"Air France-KLM is continuing to deliver a clear improvement of its financial indicators in the First Quarter 2016, leading to a significant increase of its operating result while continuing to reduce its net debt," said Juniac, who is set to become the head of International Air Transport Association (IATA). "In the framework of Perform 2020 plan, we confirm our ambition to improve our competitiveness within a global context that remains uncertain," he added.
According to the group the global context in 2016 remains highly uncertain regarding fuel prices, the continuation of the overcapacity situation on several markets and the geopolitical and economic context in which we operate. As a consequence, the Group says it expects the forecasted savings on the fuel bill to be significantly offset in the coming quarters by unit revenue pressure and negative currency impacts.
Meanwhile, Air France-KLM Group's board of directors selected veteran transportation manager Jean-Marc Janaillac as chief executive officer and chairman, succeeding Juniac. The board has decided that Janaillac will be co-opted as a group director when Juniac leaves office on July 31st at the latest. He will then be appointed Chairman and Chief Executive Officer of Air France-KLM.
63-year-old Janaillac has been chairman and CEO of Transdev, an international transportation group jointly owned by Veolia and France's Caisse des Depots. He previously ran RATP, a state-owned public transport operator that runs most of the public transport in Paris and its surrounding region.
You may also like:-
---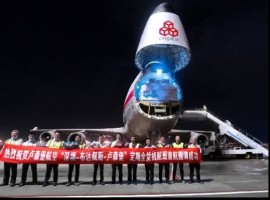 Aviation
The weekly frequency is routed Luxembourg-Bangkok-Shenzhen before returning westbound to Luxembourg via Bangkok with an additional stopover in Budapest.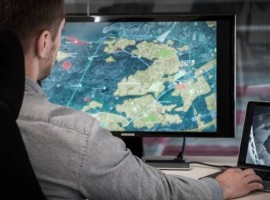 Drones
With a focus on regions with long response times, Everdrone expects to reach more than 100,000 residents in 2021 with the service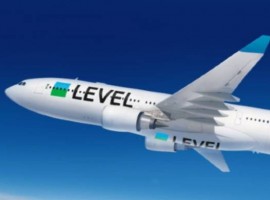 Aviation
Historically, this route has seen transit of mangoes, berries, minerals, leather products, veterinary equipment and footwear, and will offer forwarders additional access to Europe.