China's Shenyang Airport moves a step closer to be the regional cargo hub
Sept 14, 2016: Liaoning Airport Management Group, the owner of Shenyang Taoxian International Airport in north-east China and HACTL Development Holdings (HDHL - the business development arm of Hactl Group) move a step closer with a Strategic Cooperation Framework Agreement in developing the airport as a major regional cargo hub.
Although specific plans are yet to be agreed between the parties, Shenyang is known to be targeting the development of cool chain and pharma traffic – a sector with which Hactl has considerable experience, as Hong Kong's first accredited GDP handler.
Shenyang Airport currently has one runway and one cargo terminal (a joint venture between the Airport, China Southern Airlines and Sinotrans). It is served by China Southern Airlines, Shenzhen Airlines, Beijing Capital Airlines, China Eastern Airlines and Spring Airlines, which have established their hubs at Shenyang. In addition, China Postal Airlines and SF Airlines operates scheduled freighter services. 2015 cargo throughput was 142,000 tonnes - up 2.7 percent on 2014.
Shenyang Airport will devote its initial attention to market analysis, with any facility development targeted within next few years. HDHL is expected to fulfill a consultancy role, providing guidance on design, construction and operation of new facilities.
Mark Whitehead, chairman, HDHL, says, "Cool chain logistics is an area of particular expertise at Hactl, and we have much experience and knowledge to share with our new partners."
The agreement was signed by Liaoning Airport Management Group chairman Wang De Jia and HDHL managing director Tony Cho, following a visit to Hactl's showcase SuperTerminal 1 facility in Hong Kong.
Photo: HDHL MD Tony Cho (front right) signs the agreement with Wang De Jia (front left), observed by representatives of both companies: (rear L to R) HDHL Assistant Division manager – Project Development Vincent Mak; Shenyang Taoxian International Airport Deputy General manager Shen Hengde; Hactl chief operating officer Tan Chee Hong; Liaoning Airport Management Office director Xie Hongwei; and Aviation Affairs Marketing Committee Vice general manager Pan Xiaoran.
You may also like:-
---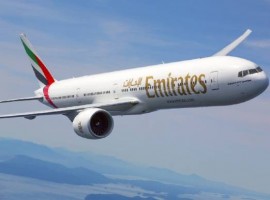 Aviation
The expanded schedule will offer enhanced connectivity for customers travelling to Dubai and beyond to Emirates' network of over 85 destinations.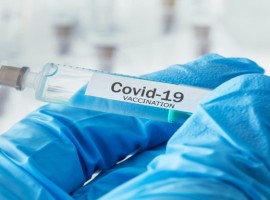 Air Cargo
Aviation
Prof. Dr Wouter Dewulf and Prof. Dr Roel Gevaers from the University of Antwerp and Pharma.aero's Frank Van Gelder share their views on how a weak supply chain can destroy the quality of the Covid-19 vaccine.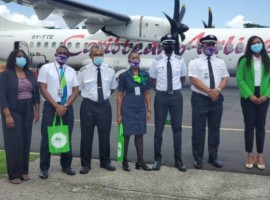 Air Cargo
Aviation
Dominica is known as the nature island of the Caribbean and its landscape boasts everything from waterfalls to mud ponds, as well as an array of exotic fauna and attracts hundreds of thousands of visitors annually.