Chicago Rockford International Airport announces new daily cargo flight
Aug 30, 2016: ABX Air, an international air freighter based in Wilmington, Ohio, will run a cargo operation that will support daily flights to the Chicago Rockford International Airport (RFD) beginning on September 8. The daily flight could expand to five flights by the end of the year.
The cargo will be carried on Boeing 767 Freighters.
The cargo deal will also financially help airport operations. ABX Air will be renting space from RFD in a 72,000 square foot ramp-side warehouse which is located at 5824 Kishwaukee Rd.
"This is exciting news for our region as it will create jobs and continue to put RFD on the map for our exceptional cargo operations," said Mike Dunn, executive director at RFD.
"We believe that our location, the availability of a warehouse and a ramp as well as the 200,000 square foot MRO facility which will be operated by AAR created a winning combination for this deal."
ABX Air will partner with Pinnacle Logistics, a leading provider of scheduled surface transportation, supply chain management, cargo, aircraft handling and parking services, to provide the ground handling services.
Approximately 60 workers will be hired immediately to handle the aircraft and the cargo and its likely more positions will be added in the months ahead. The jobs include forklift operators and freight handlers with pay ranging from $11 to $16 an hour for non-supervisory staff.
"It is my opinion that this airport is the best prepared airport in the Midwest and in the ideal location to grow international cargo business," said Tom Wheeling, CEO of Pinnacle Logistics.
Neither ABX Air nor Pinnacle Logistics are revealing whose cargo will be aboard the plane at this time.
"There is just a lot of great economic activity happening at RFD," added Dunn. "We will continue to be aggressive in pursuing deals such as the one with ABX Air as we are confident our location and amenities are perfect for this type of cargo activity."
RFD is served by three airlines: Allegiant, Elite Airways and Apple Vacations.
You may also like:-
---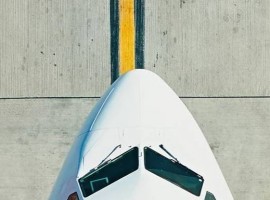 Logistics
The global rollout of CargoWise across a. hartrodt operations in Asia, South and North America, Oceania and Europe, will be a staged process with completion by March 2023.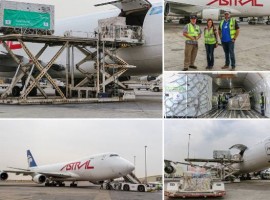 Air Cargo
Logistics
The hospital which included generators, tents, HEPA filters and medical equipment, can facilitate up to 200 people to receive potential lifesaving treatment.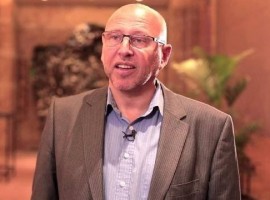 Air Cargo
Glyn Hughes, current global head of cargo at International Air Transport Association (IATA), leaves the airline industry organisation amidst the Covid-19 pandemic.