Volga-Dnepr Group acquires 20 new Boeing 747-8 freighters
July 12, 2016:To upgrade and increase their fleet, Boeing and Volga-Dnepr Group, announced at the 2016 Farnborough International Airshow,  finalisation of terms for the acquisition of twenty 747-8 Freighters, which includes four aircraft that have already been delivered.
Boeing also signed an agreement with the Group's subsidiaries AirBridgeCargo Airlines and Volga-Dnepr Airlines to provide long-term logistics support for Boeing Commercial Airplanes and its partners using Boeing 747-8 and Antonov 124-100 freighters. Boeing and Volga-Dnepr Group will also enter into an agreement to look at future services opportunities.
The agreements further consolidate the long and successful cooperation between the two companies.
"Volga-Dnepr intends to provide strong evidence to the market that the unique An-124 and Boeing 747-8 four-engine freighters are still essential to serve the fast-changing requirements of our customers worldwide," said Alexey Isaykin, president of Volga-Dnepr Group. "The most obvious proof of this is the high demand for Boeing 747-8 and ?n-124 freighters from customers in the aerospace industry, which today represents 30 percent of our overall operations. This is the reason we continue to be so committed to the future of these glorious aircraft and why we are signing long-term agreements with Boeing and General Electric in the Cargo Village at Farnborough."
Volga-Dnepr Group was the first to order the Boeing 747-8 Freighter in Russia and took delivery of its first 747-8 Freighter in 2012. The newly-ordered aircraft will support Volga-Dnepr's long-term strategy to grow AirBridgeCargo's fleet and replace current 747-400s. They will be acquired through a mix of direct purchases and leasing over the next six years.
Ray Conner, president and CEO, Boeing Commercial Airplanes, said, "Boeing and Volga-Dnepr Group have a long history of successful partnership and I am very proud we can continue this journey together."
Photo: Boeing's Ray Conner (left) and Alexey Isaikin of Volga-Dnepr Group with the commemorative certificates signed at Farnborough International Airs how to mark contracts covering long-term logistics support and the Group's order for 20 747-8 Freighters.
You may also like:-
---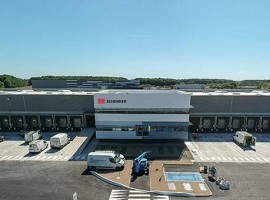 Logistics
In order to reduce its ecological footprint, DB Schenker has equipped the new Orleans building with the latest technologies such as LED lighting, and maintains its premises without chemicals.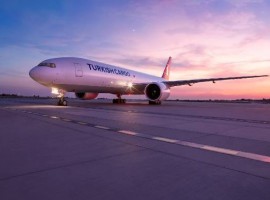 Air Cargo
Turkish Cargo increased its global market share to 5.4 per cent from 3.9 per cent by accomplishing a growth by 67 per cent within the first half of 2020 thanks to its special cargo operations it has been maintaining by building up a global air bridge.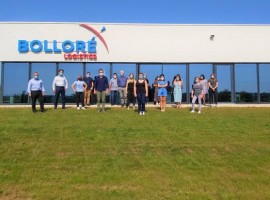 Logistics
It emphasises the company's desire to support its long-standing and more recent customers in the area by delivering local services, supported by its global network.