South African Airways strengthens Mauritius route with A320
May 25, 2016: South African Airways (SAA), the leading carrier on the continent, has further strengthened its route to Mauritius due to growing demand, both from the continent and internationally. The route is operated by the Airbus A320, the latest arrival in the SAA fleet.
SAA will be adding an additional flight on a Wednesday, bringing the route to double dailies on four days of the week (Wednesday, Thursday, Saturday and Sunday) growing the route from ten to eleven flights per week. The additional flight will depart on a Wednesday as SA 192 from Johannesburg at 08h40 to arrive in Mauritius at 14h30. SA 193 returns from Mauritius at 15h20 to arrive in Johannesburg at 17h45.
"We have experienced significant growth in South Africans wanting to travel to Mauritius. For the period January 2015 to December 2015, the number of South Africans travelling to Mauritius grew by 9.5 percent, passing the threshold of 100,000 passengers a year.
"South Africa remains among the top three source destinations for the island of Mauritius. Increasing frequencies hold strategic commercial value for the business and forms part of the impetus of the airline's Long-Term Turnaround Strategy."
"SAA remains a strong strategic partner in developing West-East traffic, pulling passengers from South and North America as well as Africa to Mauritius. We connect Mauritians with the rest of the world. Mauritius is an easy and comfortable four hour flight from Johannesburg so, once travellers have decided on a visit to South Africa, they can add a trip to Mauritius for a relaxing beach holiday," says Menon Ramasawmy, Manager: Mauritius and Indian Ocean Islands, SAA.
Mauritius remains one of the fastest growing economies on the continent with consistent demand-side growth in both business and leisure travel.
SAA has been flying to Mauritius for 50 years, non-stop since 1957 and the route was one of SAA's first African destinations. Today Mauritius ranks as one of the top performers when it comes to growth and revenue earning.
Load factors on the route continue to perform positively with growing trade and economic development driving business travel outside of traditional seasonal leisure trips.
SAA serves as patron to the South African Chamber of Commerce in Mauritius to further advance its business community engagement. The airline has seen an increase in business related travel between the two countries due to growing interest by Mauritian firms to prospect in emerging African countries and a favourable Rupee/Rand exchange rate which has led to a major increase in importation of goods from South Africa.
Photo: Airbus
You may also like:-
---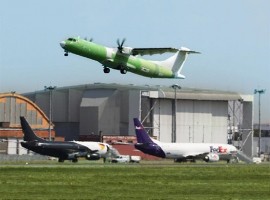 Air Cargo
Logistics
The ATR 72-600F will provide cargo operators with advantages of the latest generation market-leading regional turboprop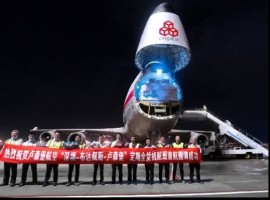 Aviation
The weekly frequency is routed Luxembourg-Bangkok-Shenzhen before returning westbound to Luxembourg via Bangkok with an additional stopover in Budapest.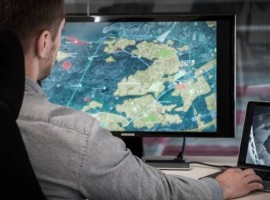 Drones
With a focus on regions with long response times, Everdrone expects to reach more than 100,000 residents in 2021 with the service